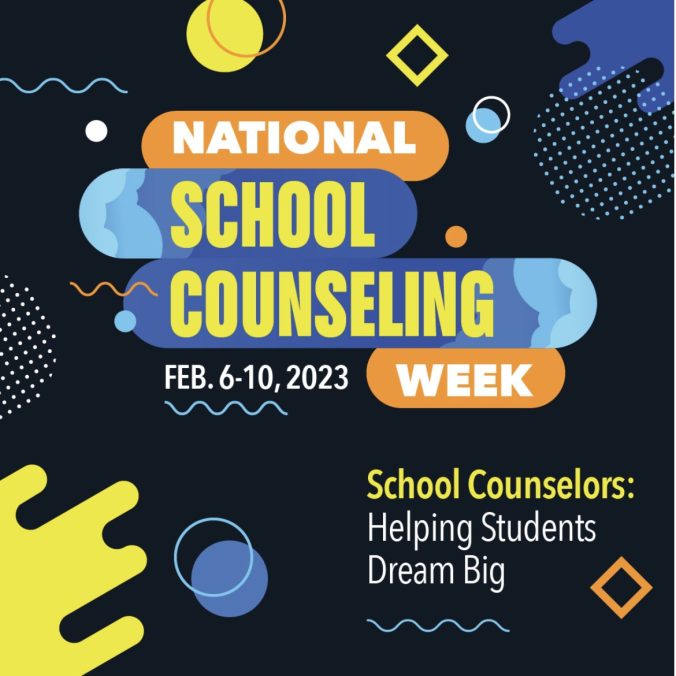 Feb. 6-10 is National School Counseling Week, and the theme this year is "Helping Students Dream Big." School Counselors play a vital role in the lives of our scholars. They help our families find solutions to real-life problems and point them toward vital resources.
Join HISD in celebrating by highlighting the tremendous impact your school counselors have in helping students achieve school success and plan for the future.
Display the following each day outside your office, classroom, on your bulletin board, and/or social media:
Monday, Feb. 6 – "I help students dream big by…" –
Tuesday, Feb. 7 – "Being a school counselor is a dream come true because…"
Wednesday, Feb. 8 – "My students help me dream big by…"
Thursday, Feb. 9 – "My school helps students dream big by…"
Friday, Feb. 10 – "My dream for the school counseling profession is…"
When posting to your social media channels, please tag: @HoustonISD @TeamHISD @HISD_ACC @ASCATweets #NSCW23 #HISDCounselors
HISD invites you to express your gratitude at our Celebration for School Counselors on Friday, Feb. 10, from 1-4 p.m. in the Board Auditorium at the Hattie Mae White Educational Center, 4400 West 18th St., 77092.
Click here for more NSCW suggested activities, downloads, and promotional materials.
For more information, visit the Counseling and Student Services Department web page.