Brett Gallini is a self-proclaimed history buff, so it should come as no surprise that he was excited to take up the mantle of principal at River Oaks Elementary (ROE). This year, the school celebrates its 95th birthday and just under a century of growth and progressive learning.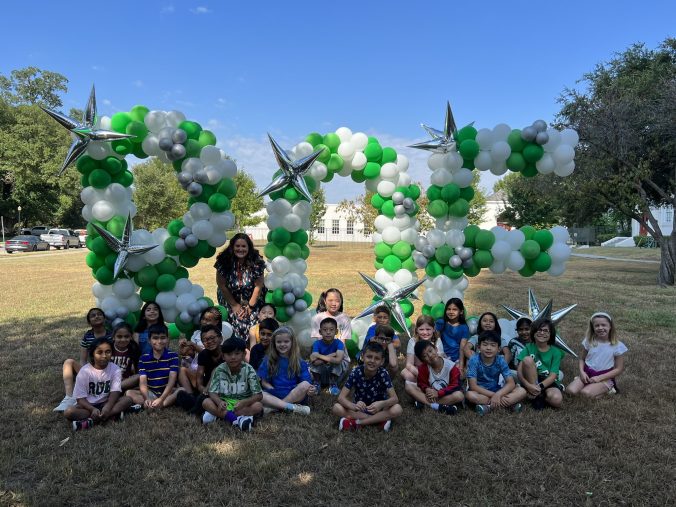 According to the RiverOaksAlumni.org, ROE's founders originally conceived of the school as a private institution but decided instead to join forces with HISD's then Superintendent Dr. E. E. Oberholtzer to incept ROE in 1929.
ROE was opened during a time when funding for elementary education was limited, and the school's founders, Agnese Carter, Pat Houston, and Ima Hogg (nicknamed "The First Lady of Texas" for her philanthropic efforts during the 20th century) took up active roles raising funds and supplementary aid for the new school, including a $10 per month supply stipend for teachers. The three philanthropists also focused their efforts on funding art and music education at ROE.
"Being the principal of River Oaks means respecting the rich history and traditions that are still very much alive, 95 years later," said Gallini. "From our long-standing traditions, such as our annual Veteran's Day assembly, to newer traditions, like the Ruby Bridges Walk to School Day Celebration, River Oaks was founded with a unique vision to educate children using a progressive model. This was not common practice 95 years ago."
ROE was unlike other schools of its kind with a focus on hands-on learning and alternative education, like a science lab and a student-tended victory garden where ROE students grew produce in support of the war effort during World War II. Students continued to experience this kind of learning enrichment at ROE through the years, with students in the 90s creating a marshland eco-center on the school grounds for environmental study.
ROE was the home of HISD's very first Vanguard program, a gifted and talented magnet program that now exists in 16 schools districtwide.
One of the founding principles of ROE's unusual education method was a focus on progressive education that enriches the entire child and encourages them to think critically. This mission made ROE a perfect candidate to become an International Baccalaureate World School in 2005, one of only 12 elementary schools in the U.S. with the distinction at the time. Curriculum at these schools fosters in students an awareness of international events and other communities and encourages them to maintain a global perspective in their education and in life.
ROE has turned out many notable alumni, including Amazon founder Jeff Bezos, Houston City Council member Adrian Garcia, and former Houston mayor Fred Hofheinz.
"At River Oaks, student voice is central, and an inquiry-based curriculum is at the heart of each lesson," said Gallini. "As an International Baccalaureate World School, we don't teach skills in isolation but rather through meaningful units of study, projects, and real-world experiences. Our progressive pedagogy encourages our students to be thinkers, risk-takers, open-minded, and caring people who take action."
To learn more about River Oaks Elementary, including applying to the Vanguard magnet program, visit the school's website or visit the RiverOaksAlumni.org for a deeper dive into ROE history.