Blackshear Elementary School hosted a unique event on Tuesday, Sept. 12, when they welcomed the Houston Texans and local organization CoolxDad for a special no-cost picture day.
Back-to-school expenses, including school photo packages, can add up quickly. So, the Texans' Maliek Collins, Jerry Hughes, and their teammates brought the team photographer to Blackshear for a one-of-a-kind picture day.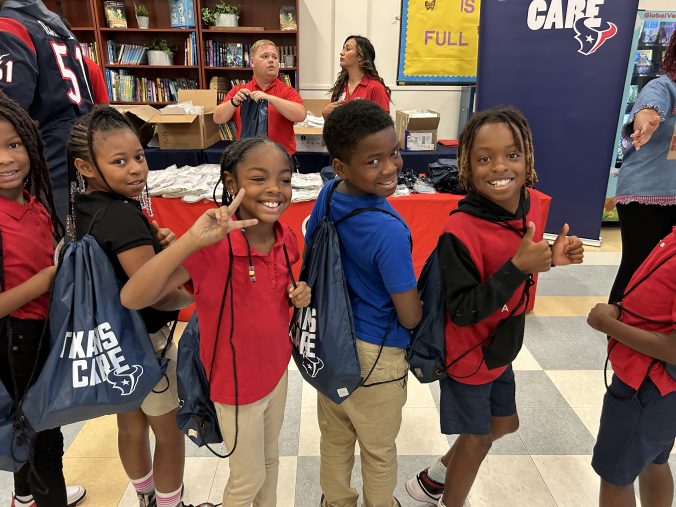 The Texans Foundation partnered with CoolxDad, a Houston-based nonprofit dedicated to correcting stigmas surrounding Black and brown families and debunking the myth of absent black fathers
"We came together with the idea of doing a free school portrait as we know how challenging that can be for families," said Kevin Barnett, founder of CoolxDad and Third Ward resident. "What we wanted to do was provide them with free portraits and new uniforms for their young scholars. The school has a lot of history and is very important to the community of Third Ward."
As students waited in line for their photos, they had the opportunity to spend time with some of the Texans players and Toro, the Texans' blue bull mascot. Volunteers from CoolxDad helped to organize the cafeteria-turned-portrait-studio, and even Blackshear's teachers were invited to have headshots taken.
Once their photos were done, the students were taken out to Blackshear's courtyard where they ran drills and played touch football alongside hometown NFL greats. Some students had the opportunity to try their hand at cheers with encouragement from actual Texans cheerleaders.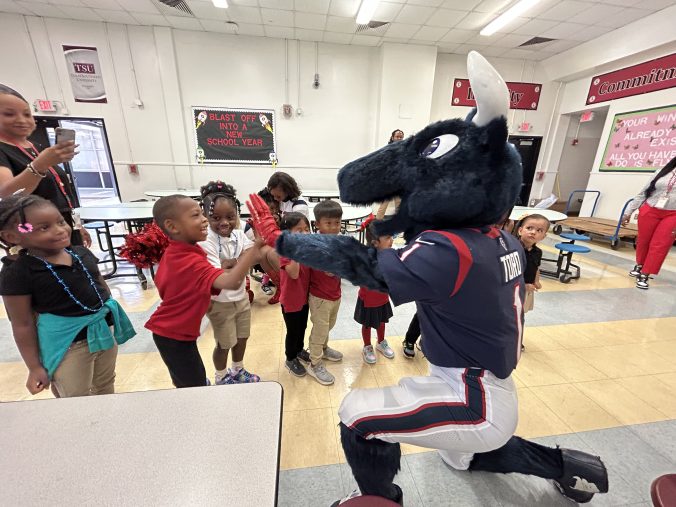 "The Houston Texans are a longtime partner of the district, and every time they have these really cool ideas, we're always there welcoming them with open arms and helping them to go deeper with their impact," said Tarah Ude, Community Relations Liaison with HISD's Community Partnerships Department. "It is incredible to be able to have an enduring partnership with them for over five years, and to have been introduced to CoolxDad is really exciting, and we hope to continue to do more cool things in partnership with them in the future."
HISD's Community Partnerships Department is always on the lookout for local businesses and organizations to maximize external resources in support of schools, students, and their families. To learn more about their efforts, visit their website, or follow @HISD_Partners on Twitter.