HISD's Counseling and Student Services Department is encouraging staff, students, parents, and the community to join the national mission to keep kids drug-free. Red Ribbon Week runs Oct. 23-27, and this year's theme is Be Kind to Your Mind, Live Drug Free.
Wearing red ribbons during the month of October represents the pledge to live drug free and honors all who have lost their lives in the fight against drugs.
Celebrate the week in your school community and raise awareness of living a drug-free life by participating in the following activities for all grades levels: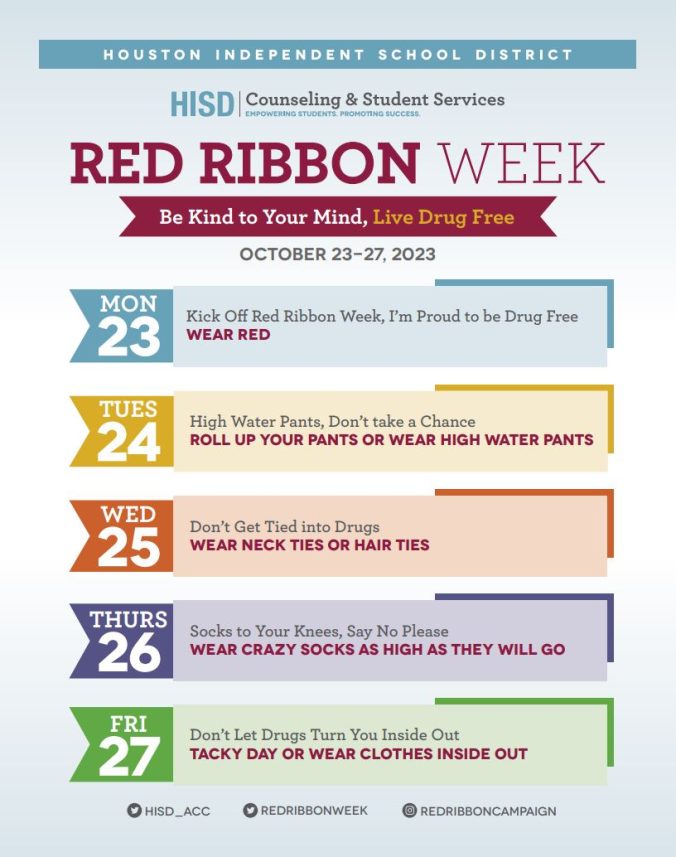 Please take pictures and post using #RedRibbonWeek and @HISD_ACC to show support on social media.
To find additional resources and ideas, visit RedRibbon.org.