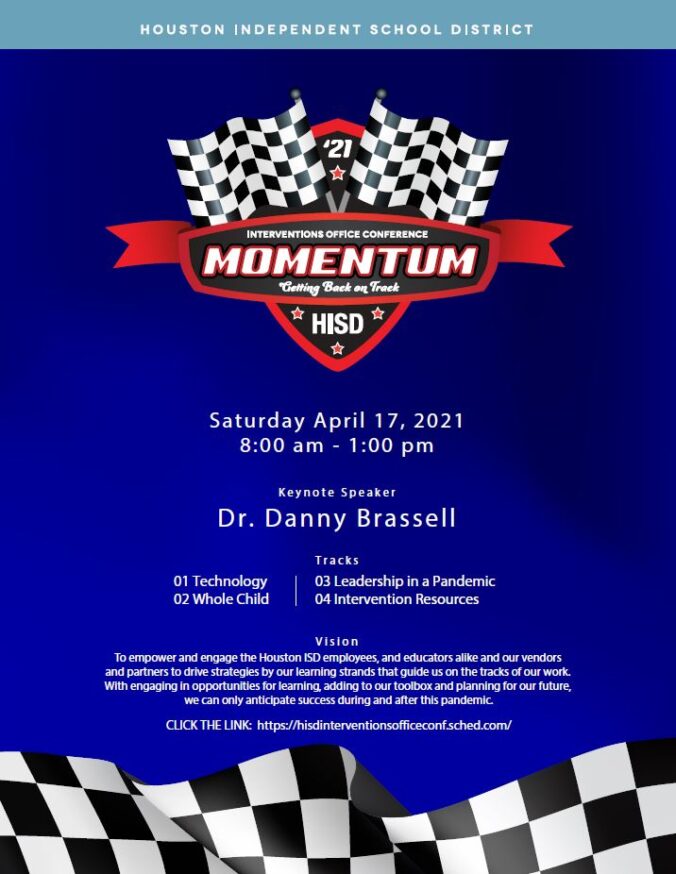 The HISD Interventions Office is set to host its inaugural conference on Saturday, April 17, from 8 a.m. to 1 p.m.
Designed for both HISD employees and educators across the country alike, the one-day, virtual conference will focus on educational interventions for suffering students and other assistance for special populations.
The theme of the conference is Momentum: Getting Back on Track, and will have four different tracks. The four tracks are:
Technology: developing responses to providing instruction, learning opportunities, and tools in a pandemic.
Whole Child: fostering a learning environment with empathy, creativity, and engagement that support the needs of a diverse learner.
Leadership in a Pandemic: creating accommodations for virtual learning, supporting staff members, moral, engaging parents.
Interventions Resources: implementing independent learning opportunities and strategies for ongoing success.
Continue reading