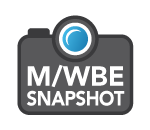 Editor's note: This profile is part of an occasional series on minority or women-owned companies that do business with HISD. The district's minimum M/WBE goal levels are 20 percent for all levels of purchasing and construction, and 25 percent for professional services. In the 2007 bond program, that commitment reached nearly 34 percent. In the 2012 program, the contracts awarded to date reflect a nearly 51 percent M/WBE commitment.
Name of business:  CBIC Construction & Development
Headquarters: Houston
Number of employees: 25
Years in business: 13
Answering the questions:  Esther Francis, president
Q. What is the primary purpose of your business?
A. We are a general contractor and construction manager. We have two sister companies, Hallmark Farrell Roofing and 4 City Steel Fabrication that self-perform roofing and structural steel fabrication, respectfully.
Q. What is the business background of the owners?
A. I received my degree in Construction Science from Texas A&M University. I've worked for Jacobs after college before starting CBIC.
Q. Why did you start (or purchase) this particular business?
A. I started the business as a realization of my childhood dreams, which was to own my own construction company.
Q. What makes your business unique?
A. Our business is unique in that while we are a small business that has the ability to respond instantaneously to our clients' needs. We can and do operate at the level of larger businesses.
Q. What do you enjoy most about your chosen profession?
A. I enjoy the feeling of having been a part of improving a space at the end of a project, either through a renovation, addition or new construction project.
Q. What has been the biggest or most interesting challenge to overcome as a business owner?
A. Being an African-American woman in this field is challenging in and of itself, but for us, the biggest challenge has been finding access to capital. Most banks are averse to offering a substantial line of credit to construction companies that work on bonded projects and use a percentage of completion billing to get work. Since 99% of our work is for a government entity of some sort, who all require bonding on their projects, it becomes quite interesting to finance a construction project during construction without a substantial line of credit. While I have yet to overcome this particular challenge, I have learned a great deal in how to work around it.
Q. How did the district's Business Assistance program help you before and after you were awarded a contract?
A. The Business Assistance program has been helpful in that you are an internal advocate for small and minority-owned companies such as ourselves. Getting access to these projects is something many minority- and women-owned businesses often find difficult. With the "outside-the-box" thinking of policy changes in how projects are procured and the numerous mixers/programs this office has put on, we are finding that the larger Primes are more receptive to doing business with us. After the award of the contract, this office continues to be our advocate, ensuring that we are treated fairly and are paid in a timely manner. This is much appreciated.
Q. What advice would you give M/WBE firms seeking to do business with HISD?
A. Develop a relationship with the Business Assistance office as well as the larger Primes. Understand how to do business with the district. Look for work on smaller projects to get your feet wet with the District. Show up on bid day. Follow up after the bid. Learn from your mistakes and try again. Upon winning a project, do what you say you are going to do. Deliver the project. Grow the reputation of your company on all fronts as a business that performs and delivers, no matter how small or large the project is. Never give up.