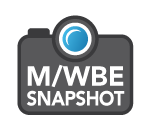 Editor's note: This profile is part of an occasional series on minority- or women-owned companies that do business with HISD. The district's minimum M/WBE goal levels are 20 percent for all levels of purchasing and construction and 25 percent for professional services. In the 2007 bond program, that commitment reached nearly 34 percent. In the 2012 program, the contracts awarded to date reflect a nearly 51 percent M/WBE commitment.
Company Name: Brookway Horticultural Services. Inc.
Headquarters: Houston with offices in Austin and San Antonio
Number of employees: 127
Years in business: 16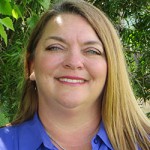 Answering the questions: LaRonda White, President
Q. How did the business get started, and what kind of work does the company specialize in?
A. Brookway started with three commercial properties and grew from referrals. We are a full-service commercial grounds maintenance company. We provide exterior landscape maintenance, design and install. We also specialize in irrigation and interiorscapes maintenance, design and install.
Q. What is your education/business background?
A. I graduated with cum laude honors from Mississippi State University with a bachelor's degree in accounting and business administration.
Q. Tell us about the contracts you have been awarded to do business with HISD and what they entail?
A. We are currently supplying Kiddie Cushion and Mulch for at least 20 school playgrounds at elementary and middle schools. It's a cushion that's certified, resistant from splinters and ants, drains better, and produces a significant cushion and bounce effect when a child falls on it to protect them from injury.
Q. As part of the district's 2012 $1.89 billion bond program, Houston ISD is rebuilding and renovating 40 of its campuses into 21st century learning environments. Many of the schools will feature outdoor learning areas that will require landscaping. How does your company hope to get involved in the bond program?
A. Brookway would like to be involved from the planning stages. Since we understand the unique climate of Houston, we often help tweak architectural designs to be more functional and install landscaping for longevity. Brookway has over 200 years of combined experience with its management team and understands not only what will look good, but what can withstand the heat. We don't want to plant something that you have to redo in five years.  We want it to look better in five years than it does the day we plant it.  Outdoor learning areas make for a happier learning space where kids can go and get out of a traditional classroom and get their creative juices flowing in a natural environment.
Q. What are the biggest challenges you've had to overcome as a woman-owned business?
A. A lot of people have been in this industry forever, mostly men-owned businesses. When you start out as a new woman-owned business, you've got all these businesses that have worked together for years. So it's been an issue of separating ourselves and having the opportunity to prove our strengths.
Q. How has the district's Office of Business Assistance helped your company, and what advice would you give M/WBE firms seeking to do business with HISD?
A. The department's organization and prompt payments have helped our company continue to be successful.HISD is a great business to partner with and service. HISD has fair specifications and knows what it wants. I would recommend to other minority- and woman-owned businesses to bid exactly to the contract specifications and don't take shortcuts. Stay true to your principles, and do what you say you will.