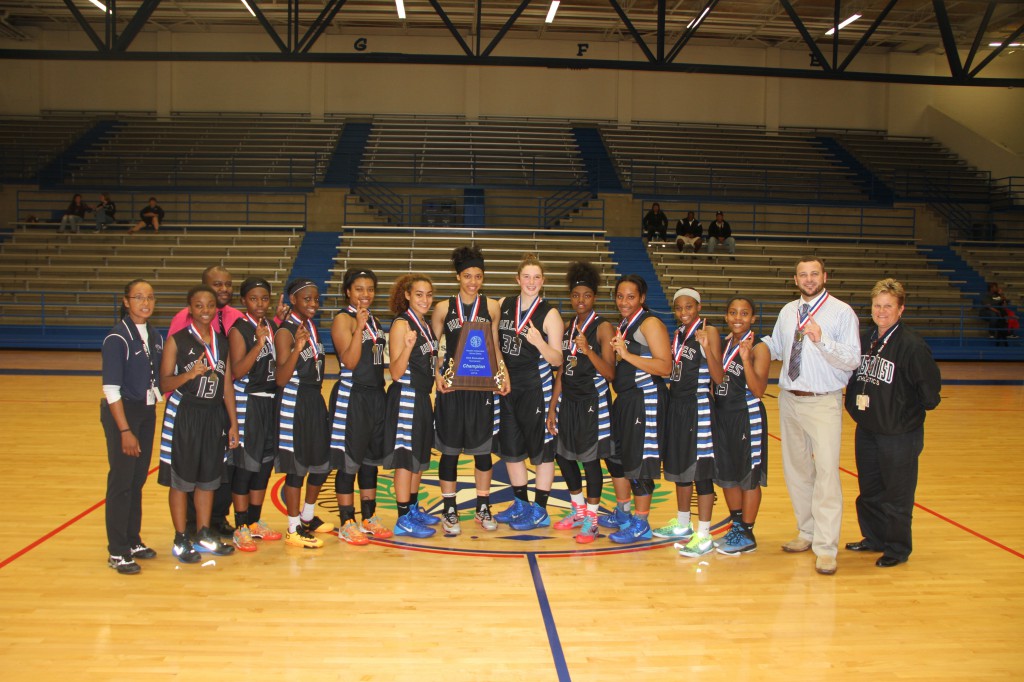 The Westside High School girls' basketball team racked up multiple victories to finish as the overall champion of the HISD girls' varsity basketball tournament. Fans were treated to three days of exciting and competitive basketball at the 31st annual tournament, which included 39 games held Dec. 4-6.
Westside beat Second Baptist (62-39), Yates (73-37), and Kinkaid (59-49) as they drove, shot and rebounded their way to the championship game with a win over the Chavez Lady Lobos (63-29). Westside's Madison Turner was selected as the tournament's MVP.
The tournament results were as follows:
First Place – Westside Lady Wolves
Second Place – Chavez Lady Lobos
Third Place – Kinkaid Lady Falcons
Consolation Championship – Milby Lady Buffalos
HISD high schools that participated in the tournament are: Austin, Chávez, Davis, Furr, Sam Houston, Kashmere, Lamar, Lee, Madison, Milby, North Forest, Reagan, Scarborough, Sharpstown, Sterling, Waltrip, Washington, Westbury, Westside, Wheatley, Worthing, and Yates.
Competing from outside HISD were Temple High School (Temple ISD), Cy Lakes High School (Cy-Fair ISD), Spring Woods and North Brook high schools (Spring Branch ISD), and private schools Kinkaid and Second Baptist.
Members selected for the All Tournament Team are:
Madison Turner – Westside
Santreal Gregory – Westside
Terra Thomas – Westside
Daleisha Byrd –  Chavez
Janasia Powell – Chavez
Lya Smither –  Sam Houston
Monica Morales –  Milby
Essesnce Johnson –  Kashmere
Jasmine Smith –  Kinkaid
Alexis Johnson – Kinkaid