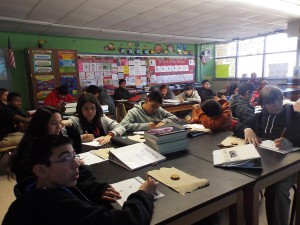 In the Vanguard magnet program at Black Middle School, students are taking advanced courses such as biology, geometry, and creative writing. They're working on their own experiments, researching history on a local and national scale, and even writing their first novels.
"Our students are taking high-school level courses in the seventh and eighth grades," said Katelyn Riley, the school's Vanguard coordinator. "Our sixth-graders are learning seventh-grade math, and we have students taking geometry and biology as eighth-graders."
Vanguard magnet programs serve students identified as gifted and/or talented in intellectual ability or creativity. The program at Black is one of several Vanguard magnet programs HISD parents can choose from. The deadline for guaranteed first-round consideration of applications to the district's magnet programs for the 2015–2016 school year is Friday, Dec. 19.
About 200 students are enrolled in the Vanguard program at Black, which began three years ago. The school will see its first class of Vanguard students graduate at the end of the school year. The instruction in a Vanguard class is typically student-driven and hands-on, Riley says.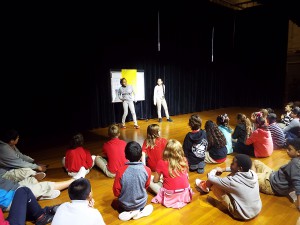 "Teachers will introduce new concepts, and students have the opportunity to extend their learning through creativity and research components outside of the classroom," Riley said. "The program itself is preparing students for high school and college, because they are taking rigorous classes in middle school. A lot of responsibility is placed on these students, so they have to learn how to study and write well and manage their time wisely."