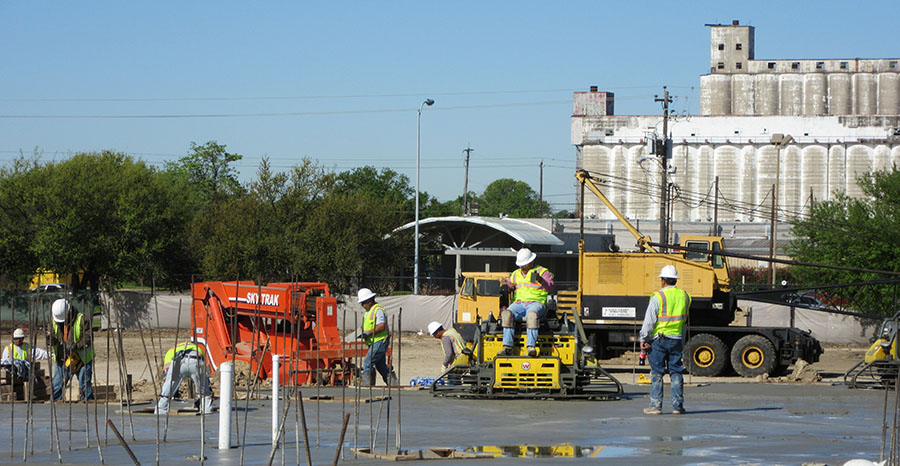 Construction for Delmar Fieldhouse reached a milestone this week, as workers poured the concrete slab, in preparation for the project to go vertical this spring.
The old 55-year-old Delmar Fieldhouse was demolished in 2014 to make way for this new facility that will be part of the new Delmar-Tusa Athletic Complex. As part of the current bond program, the new three-story, 139,000-square-foot facility will include a basketball and volleyball arena, modern locker and training rooms, and ample athletic storage for the complex's existing stadium and ball fields.
Since construction began last fall, workers have been laying necessary groundwork including installing underground electrical and plumbing lines, and preparing concrete piers and grade beams.
One small crane is currently on the site to off load steel beams for the project, but a much larger crane will be delivered in the coming weeks that will be used to erect the structural steel. Steel erection is expected to take about five months.
The project team is also finalizing the graphic designs for the portable arena flooring and the color palette of the arena seating area.