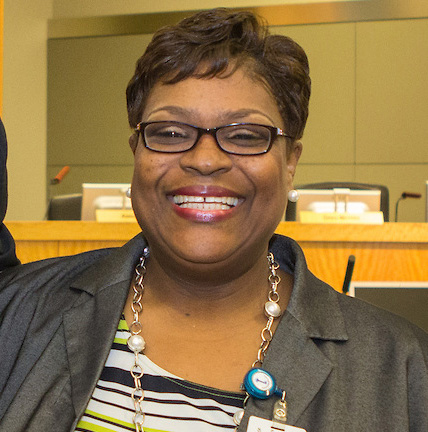 Angela Lundy-Jackson, principal of North Houston Early College High School (NHECHS), was awarded the Region 4 Secondary Principal of the Year on June 25. She is now a candidate for the Texas Association of Secondary School Principals' Principal of the Year award.
Lundy-Jackson was selected to represent HISD in the Region 4 segment of the competition based on her school's academic ratings, overall student performance, Advanced Placement and SAT participation, and her leadership skills. Region 4 consists of 50 school districts across seven counties. 
Lundy-Jackson launched her career in education with a Teach for America gig in 1991. She went on to be an HISD new teacher mentor, an English department chairperson, an instructional coordinator, a magnet coordinator, and the dean of instruction/assistant principal. She became the principal of NHECHS in 2010.