At this month's Workshop Wednesday, sponsored by HISD's Business Assistance Supplier Diversity department, about 50 attendees learned various project management skills and participated in team-building activities on creating goals for a project.
The workshop for March featured certified project manager and marketing strategist LaToshia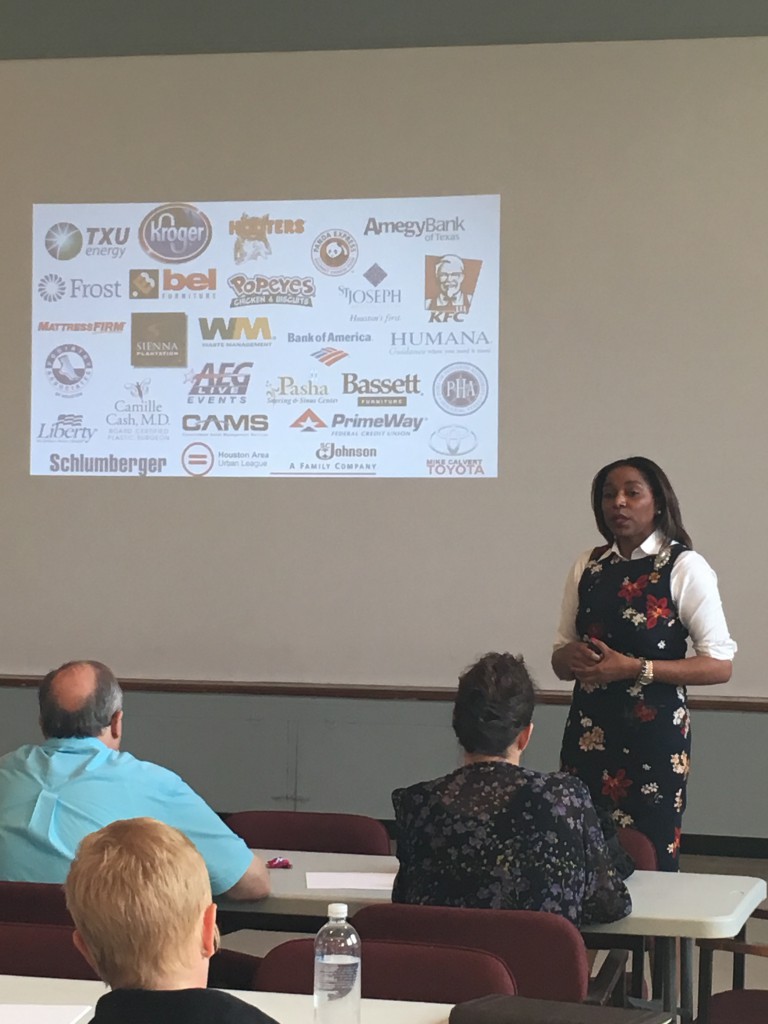 Norwood with L'Renee & Associates, who discussed project management skills and effective tools needed for minority- and women-owned businesses to achieve project goals.
"Project management is the toolbox that gives you the tools and resources that you can use to get the job done," Norwood said. "Project management goes a lot deeper into telling you what the outcome should look like."
Norwood currently serves as Managing Partner of L'Renee & Associates, a full-service project management and consultancy firm which supports high-performing organizations by consulting, training and recruiting project managers. She stressed the importance of building client relationships by teaching the five process groups of project management: initiating, planning, executing, monitoring and controlling, and closing.
"I'm not in the business of giving my client what they think they want," Norwood said. "What I want to do is satisfy my client and deliver on the outcome that they expect, and so that is what project management is."
HISD's Business Assistance Supplier Diversity department hosts Workshop Wednesday on the first Wednesday of each month. Topics covered vary and are targeted to provide relevant information and assistance to M/WBEs interested in doing business with the district.
For more information on upcoming workshops and networking opportunities, contact the Business Assistance Supplier Diversity office at 713-556-7273.