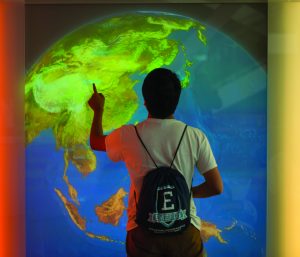 Applications are now available for sophomores who would like to join the highly successful EMERGE program, and motivated members of the Class of 2019 are encouraged to apply.
EMERGE connects high-performing students from underserved backgrounds with the resources needed to apply, attend, and graduate from the nation's top-tier colleges and universities, usually at no cost to the student's family.
EMERGE students receive after-school counseling at their home campus regarding college preparation, applying for financial aid, and preparing for the SAT, as well as a chance to travel out of state to several top universities. Past EMERGE Fellows are currently attending ivy league universities across the country, including Yale, Harvard, Brandeis, Rice, and many others. All current HISD sophomores are welcome to apply, and there are no minimum GPA or test score requirements.
Due to high demand and limited space in the program, however, the application process is very competitive. Successful EMERGE students have top grades in rigorous classes, serve in leadership roles in extracurricular activities, and participate in volunteer work. Students should also be interested in attending a four-year university, which may be located outside of Texas.
For more information, please visit the EMERGE website or access the application here. Teachers and school administrators may also nominate students for the program here. Applications are reviewed on a rolling basis and the final deadline is Nov. 7, 2016, at 11:59 p.m.