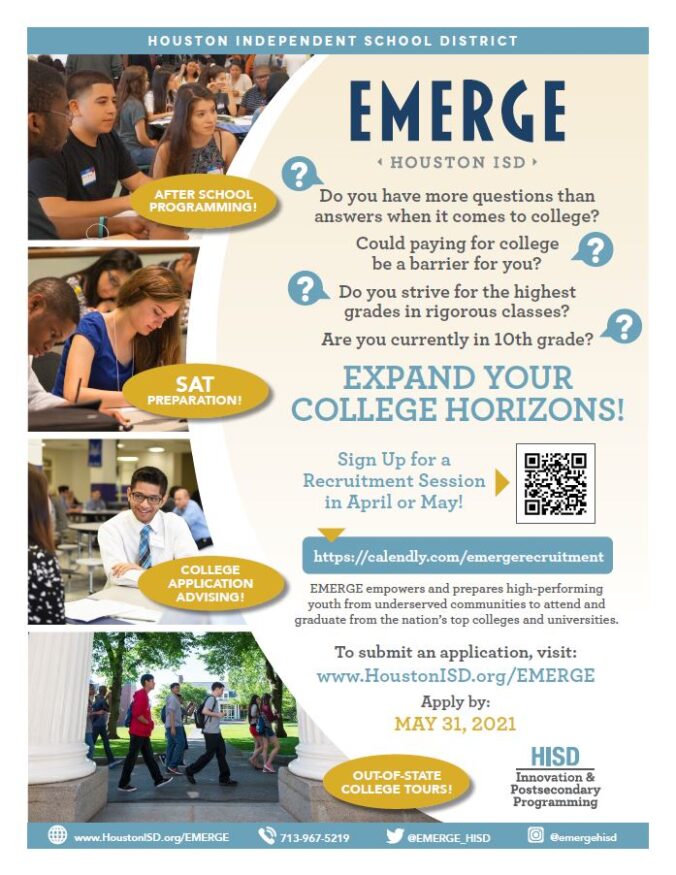 Tenth-graders in Houston Independent School District are encouraged to apply for EMERGE, a program that empowers and prepares high-performing students from underserved communities to attend and graduate from top colleges and universities across the nation.
Applications are currently available and are due by June 13. (Please note: this application deadline was extended from May 31 to June 13.)
EMERGE is a nationally recognized program started in Houston ISD that helps first-generation and low-income students. The program is free for all accepted students.
Continue reading