HSPVA senior to perform at Grammy events and attend annual awards ceremony
High School for the Performing and Visual Arts student Alexandria DeWalt's dream to make music that the world will hear is coming true sooner than she imagined.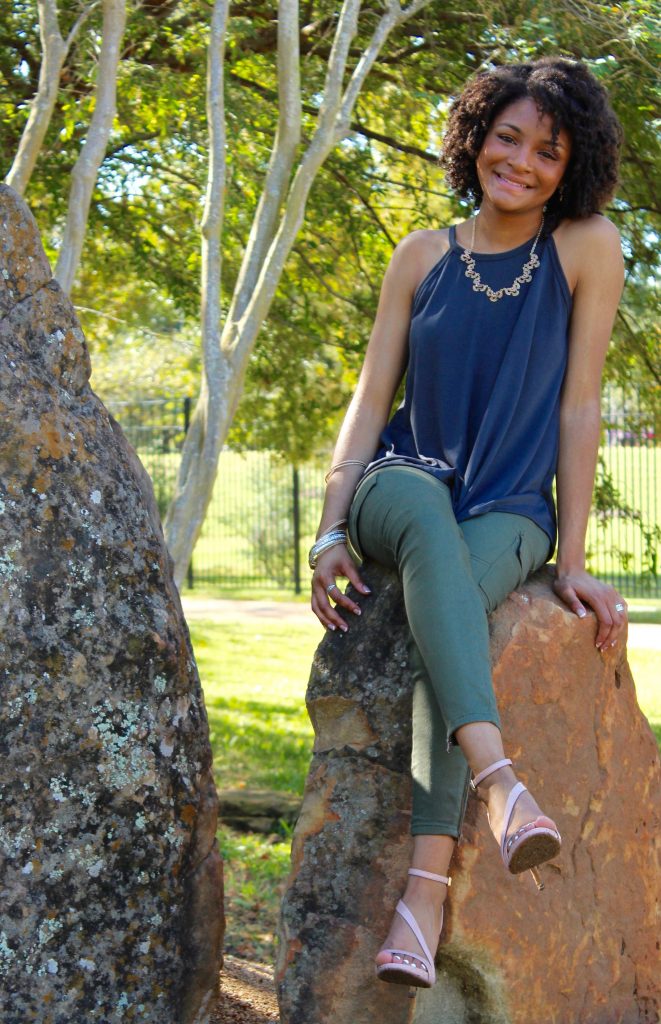 DeWalt is among 32 talented high school students from across the country selected by the Grammy Foundation for the 2017 Grammy Camp – Jazz Session where young musicians are provided the opportunity to record an album together, perform for some of music's biggest names, and attend the Grammy Awards ceremony as guests of The Recording Academy.
The program encourages high school students to pursue professional careers in the music industry and makes them eligible for more than $2 million in college scholarships made possible through the Grammy Foundation's college partners.
"I am overjoyed," DeWalt said. "It is mind-blowing that I will be surrounded by some of the most extremely talented musicians. I am looking forward to making music with them, recording in the same studio as Nat King Cole, and of course going to the Grammys."
The HSPVA senior, who sings jazz and plays the saxophone and flute, will head to Los Angeles next month for the 10-day experience. The group will record the "GRAMMY Jazz 25" album at Capitol Studios, and the album will later be featured on iTunes, Amazon, and Rhapsody. They also will perform at the Grammy Celebration after-party on Feb. 12.
DeWalt, who started playing jazz at Parker Elementary School and continued her music studies at Meyerland Middle School, comes from a musically gifted family. Her older brother, Adam DeWalt, an HSPVA graduate and Loyola University jazz student, inspired her to delve deeper into music. She also fell in love with jazz after listening to Sarah Vaughan's classic 1950s song, "Lullaby of Birdland."
"Alexandria is an amazing young lady," said HSPVA Principal Scott Allen. "She came to us as an instrumentalist, but she has blossomed in the area of vocal jazz. Watching her mature and grow over the last four years has been a joy – one of the great things about being the principal of HSPVA. The Grammy folks are lucky to have Ms. DeWalt making music with them this year."
After graduation, DeWalt plans to study vocal jazz and political science in college and has goals of performing on a worldwide music tour with her own music group. She says her sound is most influenced by artists Dee Dee Bridgewater, Ella Fitzgerald, Erykah Badu, and Christian Scott.
"HSPVA has taught me how much work goes into being a musician and has given me a head start in my musical career," DeWalt said. "I have been given the opportunity to be involved in many different aspects of music such as singing in rock shows, indie music, and playing the sax and flute in musicals. All of this has shaped me into an overall better musician."