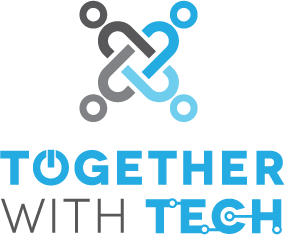 More than 100 Houston ISD high school students on Saturday will deliver presentations on the impact of technology in the classroom at Together With Tech, the district's first student-led technology conference.
Students from 45 schools will present on technology-based platforms that include digital animation, mobile app design, and tools such as Google Earth. Each participating school has a team of at least three students who will share ways in which the district's PowerUp initiative has transformed what it means to be a high school student in HISD.
PowerUp, which launched in 2013, began with intensive training for all teachers on how to effectively incorporate technology in their daily lessons. A three-year phase in project, PowerUp was fully deployed by the end of the 2015-16 school year, putting a laptop computer in every high school student's hands and virtually eliminating the need for traditional text books.
The conference will highlight the impact of 1:1 technology, including ownership of learning, personalized content, opportunities for creativity and critical thinking, and engagement with a world beyond the classroom. Each team's presentation will be judged by a panel. The top 10 teams selected will be awarded a visit to tour the Microsoft corporate office in Houston.
HISD students will participate from the following schools: Austin HS, Advanced Virtual Academy, Bellaire HS, Carnegie Vanguard HS, Challenge Early College HS, Chavez HS, DeBakey HS for Health Professions, East Early College HS, Eastwood Academy, Energy Institute HS, Furr HS, Houston Academy for International Studies, Harper Alternative School, Heights HS, High School for Performing & Visual Arts, Jones Futures Academy, Jordan HS for Careers, Kashmere HS, Lamar HS, HS for Law & Justice, Liberty HS, Long Academy, Madison HS, Mickey Leland College Preparatory Academy for Young Men, Middle College HS – HCC Fraga, Middle College HS – HCC Gulfton, Milby HS, North Forest HS, Northside HS, Reach Charter HS, Sam Houston Math, Science, and Technology Center, Scarborough HS, Sharpstown HS, Sharpstown International, South Early College HS, Sterling HS, Waltrip HS, Washington HS, Westbury HS, Westside HS, Wheatley HS, Wisdom HS, Worthing HS, Yates HS, Young Women's College Preparatory Academy.