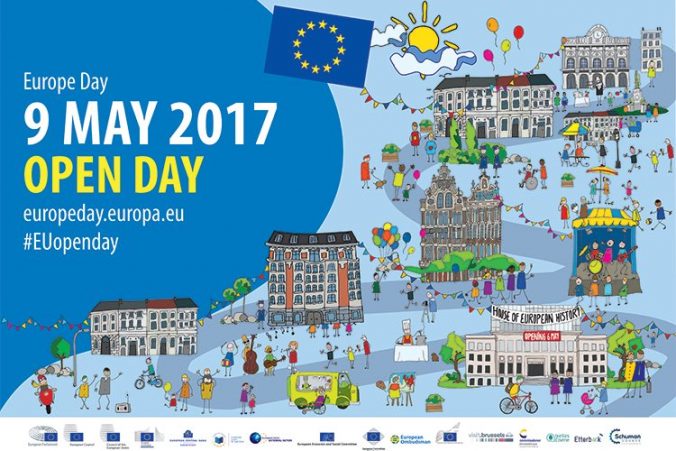 Representatives will visit with students in AP social studies classes as part of Europe Day
As part of Europe Day on Tuesday, May 9, the Houston Independent School District is inviting representatives from European Consulates in Houston to visit 10 schools across the district. The representatives will be visiting with juniors and seniors in AP social studies classes to share insights about the European Union, discuss the EU's engagement with the United States, and to highlight the possibilities of diplomacy as a career trajectory.
Learn more at HoustonISD.org/EuropeDay2017
The following schools will be serving as hosts:
Noon to 1:30 p.m.
Sharpstown International
8330 Triola Lane, Houston, 77036
Consulate: Spain
1:30 to 3 p.m.
Bellaire High School
5100 Maple St., Bellaire, 77401
Consulate: Italy
9 to 11 a.m.
Chavez High School
8501 Howard Drive, Houston, 77017
Consulate: Greece
12:30 to 1:45 p.m.
DeBakey High School for Health Professions
3100 Shenandoah St., Houston, 77021
Consulate: Hungary
9:30 to 11 a.m.
East Early College High School
220 N. Milby St. Houston, 77003
Consulate: France
12:45 to 3:15 p.m.
Furr High School
520 Mercury Dr., Houston, 77013
Consulate: Poland
12:45 to 3:15 p.m.
High School for the Performing and Visual Arts
4001 Stanford St., Houston, 77006
Consulate: Germany
10 to 11:30 a.m.
Lamar High School
3325 Westheimer Road, Houston, 77098
Consulate: TBD
2:15 to 3:15 p.m.
Northside High School
1101 Quitman St., Houston, 77009
Consulate: France
10:15 a.m. to 12:15 p.m.
Yates High School
3703 Sampson St., Houston, 77004
Consulate: Slovenia