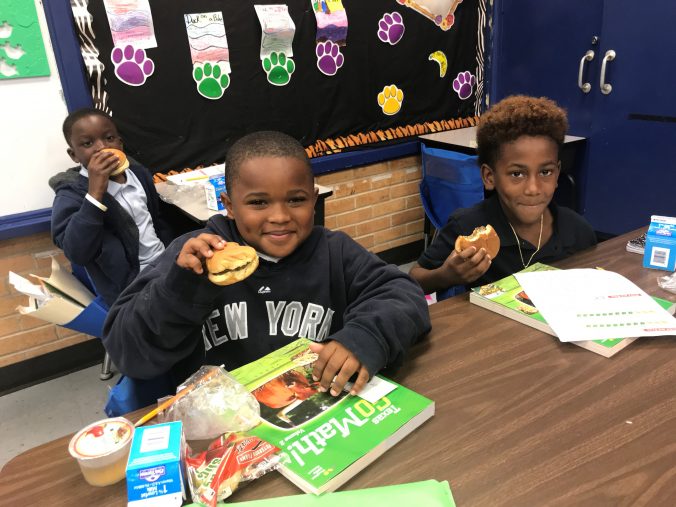 After the morning bell rang at Alcott Elementary School, students put away their backpacks and pulled their workbooks to the tops of the desks. But a knock on the door signaled it was time for something even more important— breakfast.
This week, HISD is celebrating National School Breakfast Week. The observance — which runs from Monday, March 5 through Friday, March 9 — focuses on the importance of starting each day with a good breakfast.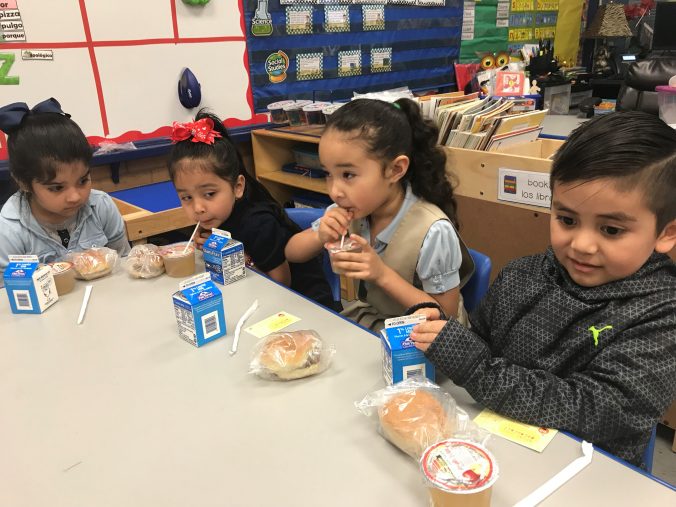 "Research shows that students who eat breakfast have higher school performance, increased school attendance and fewer behavioral problems," HISD Nutrition Services Senior Operations Area Manager Keith Lewis said.  "Early morning meals also improve overall health. Every child in this district should start the school day with all the tools ready to learn – that includes food."
National School Breakfast Week launched in 1989 to create awareness of the availability of breakfast through the School Breakfast Program. At HISD, Nutrition Services is decorating cafeterias and holding contests and promotions at almost a dozen HISD elementary schools to help spread the word about the importance of breakfast.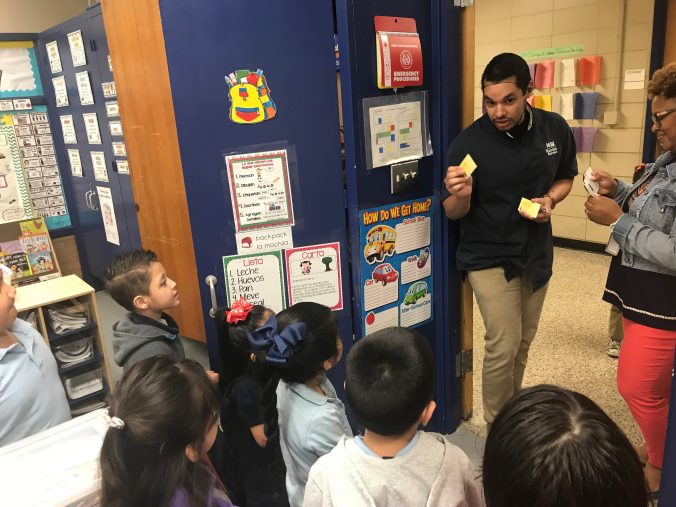 Participating schools include Hillard, Alcott, Southmayd, Looscan, Bonham, Grissom, Garcia, Memorial, Law, Mading, Bonner, Lyons, Scroggins, Carrillo, Longfellow, Daily, and Benavidez elementary schools and The Rice School.
"Breakfast is the most important meal of the day," said Multimedia Manager Josh Di Napoli. "National School Breakfast Week is a great way to remind students that it's important to start your day with a good breakfast."
HISD serves free breakfast to all students. In the majority of HISD schools, breakfast is served in the classroom, integrating the meal into the first few minutes of classroom instruction.
At Alcott, fifth-grade teacher Percival Gibbs encouraged her students to begin their days with breakfast.
"It fuels your brain with energy. You can think. You wake up and you want to participate," she said. "If your stomach is full, you're excited to learn."