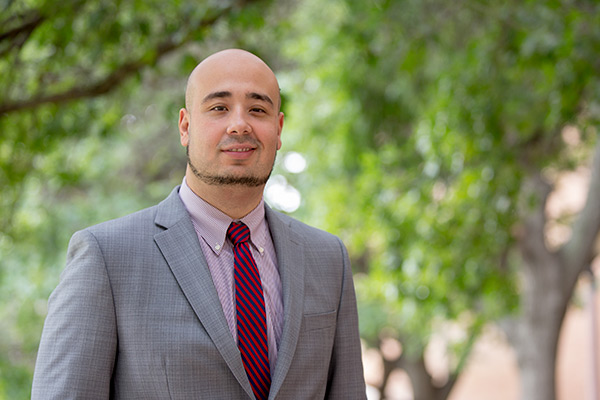 Rick Cruz, the founder of the successful EMERGE program and HISD's officer of college and career readiness, has been named as HISD's new chief of strategy and innovation.
"In his 10 years at HISD, Dr. Cruz has proven his commitment to helping students from underserved communities succeed through his work with the EMERGE program and college and career readiness," said HISD Interim Superintendent Grenita Lathan. "He is the right person to lead our strategic and innovative thinking about supporting our underserved communities."
Cruz left a career at Baker Botts in 2008 to join HISD as a bilingual fifth-grade teacher at Moreno Elementary School, where he was twice named Teacher of the Year. He joined HISD's central leadership team in 2013 as an assistant superintendent over expansion of the EMERGE program, which he founded in 2010, and he also served as officer and chief officer of major projects before his current role as officer of college and career readiness. In all of these roles, Dr. Cruz has implemented districtwide initiatives focused on ensuring that all students graduate college and career ready.
"I am humbled and honored to serve in this capacity," said Dr. Cruz.  "More importantly, I am thrilled about the upcoming initiatives to expand opportunities to our students that will be launched under the leadership of Dr. Lathan and the Board of Education."
The EMERGE program Cruz founded helps students from undeserved communities attend and graduate from the nation's top colleges and universities. The program has grown from 14 students at one high school to more than 1,500 students across 45 high schools and 100 colleges across the country. Many participants have received full scholarships valued at more than $200,000 each, and more than 95% of EMERGE alumni have graduated from college or are on track to graduate within four years.
Under his leadership, HISD has seen significant gains in scholarship offers, PSAT/SAT participation and performance, students earning dual credit, and the completion of career and technical certifications and pathways. Cruz has also raised more than $21 million in private funding to more than double the number of college advisors working in HISD and to support the district's broader efforts at preparing students for postsecondary success.
"In his new role, Rick and his team will help the district carry out new and existing district initiatives to support all students," Lathan said. "Over the next few weeks, I will be announcing several exciting initiatives that Rick and his team will be leading."
Cruz is the recipient of the AASA Education Scholarship Award, the University of Texas at Austin's Nolan Estes Award, the College Board Professional Fellowship, Pitzer College's Presidential Core Values Award, and the Houston Press Master Mind Award. He was also honored by the former mayor of Houston with the city's Hispanic Heritage Award and a proclamation of a "Rick Cruz Day." Cruz graduated with honors from Yale University and earned a master's and a doctorate in educational leadership and policy from the University of Texas at Austin.