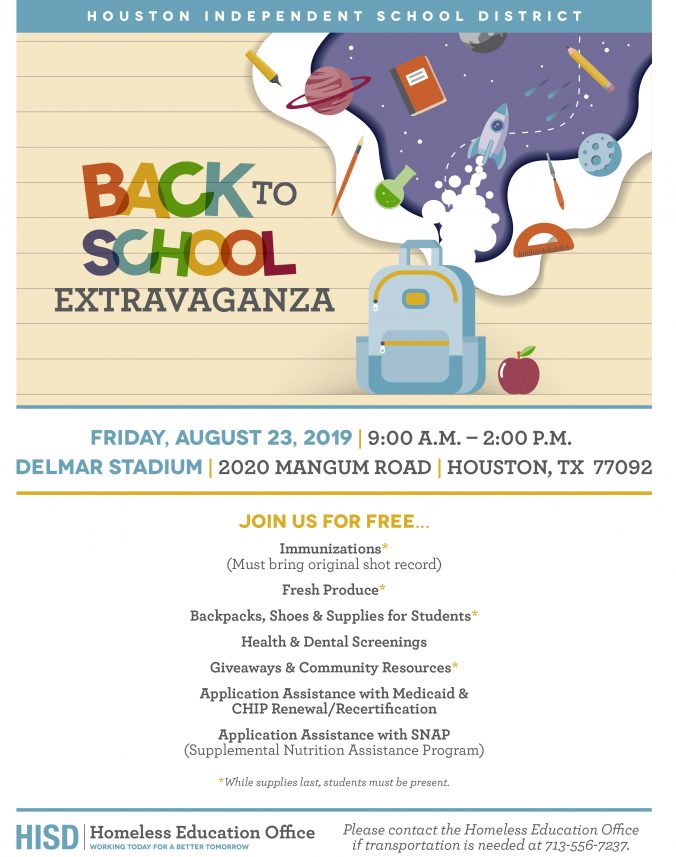 HISD's Homeless Education Office will host a Back to School Extravaganza on Friday, Aug. 23 to help students get ready for the 2019-2020 school year.
The event will be held from 9 a.m. to 2 p.m. at Delmar Stadium (2020 Mangum Road 77092).
Free assistance will be available for Medicaid applications, Children's Health Insurance Plan (CHIP) renewal and recertification, and the Supplemental Nutrition Assistance Program (SNAP). Health screenings also will be available.
Also available for free, while supplies last, will be immunizations (must bring original shot record), fresh produce, backpacks, shoes, and school supplies. Students must be present to receive free items.
For transportation assistance, contact the Homeless Education Office at 713-556-7237.