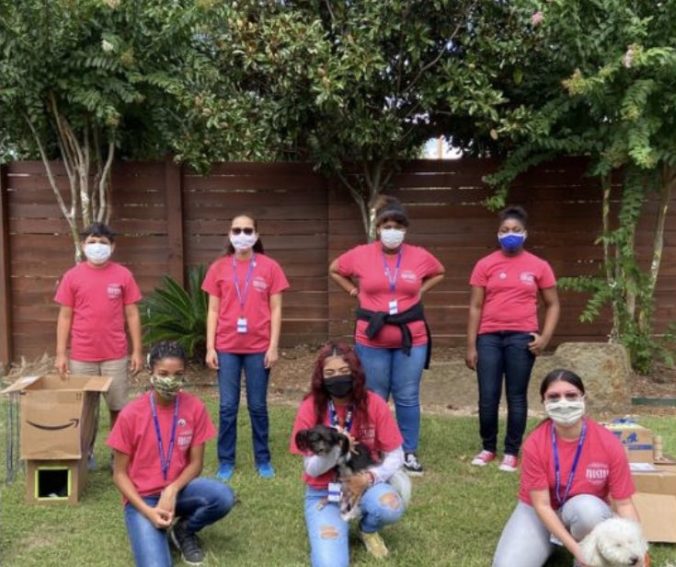 As the 2020-21 school year approaches, HISD's Project Explore is preparing to meet the needs of students across the district with an array of virtual college and career readiness programs.
Project Explore, which connects middle school students to college and career opportunities, is planning a variety of virtual expeditions to introduce middle school students to the skills needed for secondary, postsecondary, and career success, including virtual college campus visits and advising sessions.
"The Project Explore team is up for the challenge," Project Explore Director Mia Bradford said. "Our advisors will continue to offer the most meaningful experiences possible to keep students engaged and forge connections with career and postsecondary professionals."
During the onset of COVID-19, Project Explore advisors sprang into action and conducted nearly 500 one-on-one advising sessions with students and held several virtual networking sessions with district partners such as WorkForce Solutions and Texas A&M University. Project Explore Jr., a district program aimed at assisting fifth-graders with the transition to middle school, also conducted numerous virtual advising sessions with students and their families to support their shift to the next grade level.
"Despite working in a virtual mode, Project Explore advisors still maintained connections with students and continued those meaningful interactions," Bradford said. "Although the 2020-2021 school year may present moments of uncertainty, our team is ready and has planned a power packed year for our students."
For more information on Project Explore and Project Explore Jr., visit HoustonISD.org/ProjectExplore.