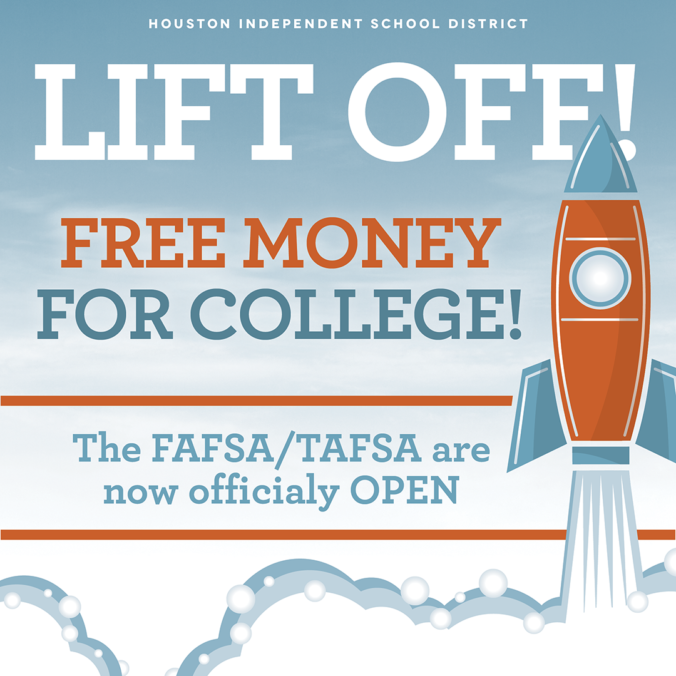 The official filing period for the Free Application for Federal Student Aid, or FAFSA, opens October 1 for students planning on attending college in the fall of 2021.
Filling out the FAFSA is the first step toward getting many different types of financial aid for school and finishing the FAFSA early is the best way to maximize college-award packages.
When applying for student aid, timing matters. Each year, the Office of Federal Student Aid offers more than $120 billion through grants, loans, and work-study funds to help students pay for higher education. Priority for this money will be given to students who apply before the priority consideration deadline.
Students can file the FAFSA online at FAFSA.gov. The first step for students who have not previously filed the FAFSA is to create a Federal Student Aid (FSA) ID. Then, each student will need:
Social Security number (if applicable)
2019 Federal income tax returns, W-2s and other records of money earned
Dates of birth for themselves and their parents
A valid email address
Month and year parent(s) were married/separated/divorced/widowed (if applicable)
The U.S. Department of Education provides email and live chat assistance for FAFSA filers as well as a helpline at 800-4FED-AID.
The FAFSA federal deadline for students is June 30, 2022. For priority consideration, Texas students must submit an application by Jan. 15, 2021.
Students and their parents can also fill out the FAFSA via the mobile app. To fill out the FAFSA form on your phone, simply download the myStudentAid mobile app (iOS or Android) and fill it out on your mobile device.
If you are a foreign student or non-citizen, you may be eligible to be classified as a Texas resident for tuition purposes. If so, you may also be eligible to receive state financial aid. To apply for state financial aid, you must complete the TASFA (Texas Application for State Financial Aid). You can find the form here.