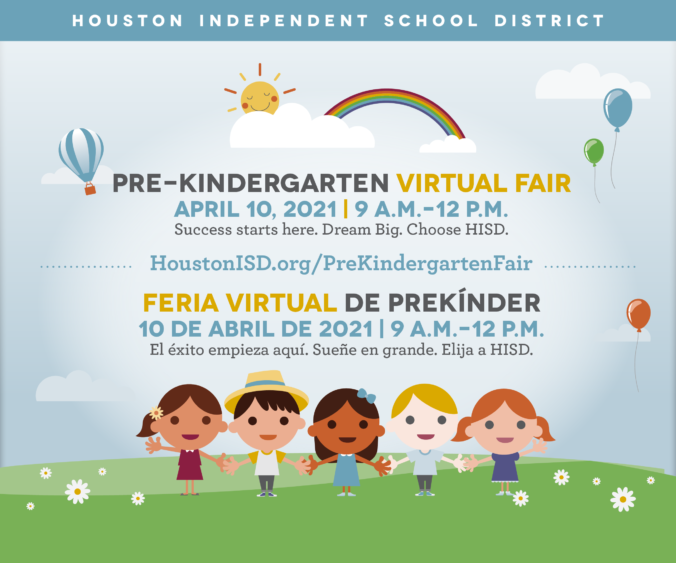 To kick off The Week of the Young Child, a national event focused on early childhood education, the HISD Office of School Choice and HISD Early Childhood Education are offering a virtual informational fair for parents of incoming pre-kindergarten students.
The fair will be held online at HoustonISD.org/PreKindergartenFair on Saturday, April 10, from 9 a.m. to 12 p.m. The meeting comes in advance of the April 30 deadline for Phase 1 applications for pre-kindergarten students.
"Pre-kindergarten is the first stepping stone to a quality education," Executive Director of the Office of School Choice Justin Fuentes said. "We want to present all of our families with every option possible to make them successful."
The fair will feature information sessions—in both English and Spanish—for parents, as well as an application assistance lab where parents can be walked through the process of filling out an application by a School Choice representative.
The fair will also have representatives present from Special Education, Gifted and Talented, and Multilingual Education.
The 2021-2022 HISD school choice application is available online. For more information about the choice application process and the final fair, visit http://www.ChooseHISD.org or call the Office of School Choice at 713-556-6947.