Transportation Services is in the process of confirming ridership amongst eligible students and deleting unused stops as the department works to improve service amidst a driver shortage impacting school districts across the country.
To ensure all students have transportation to and from school in the meantime, some drivers are running consolidated or back-to-back routes. While this ensures bus service, it can cause extended delays.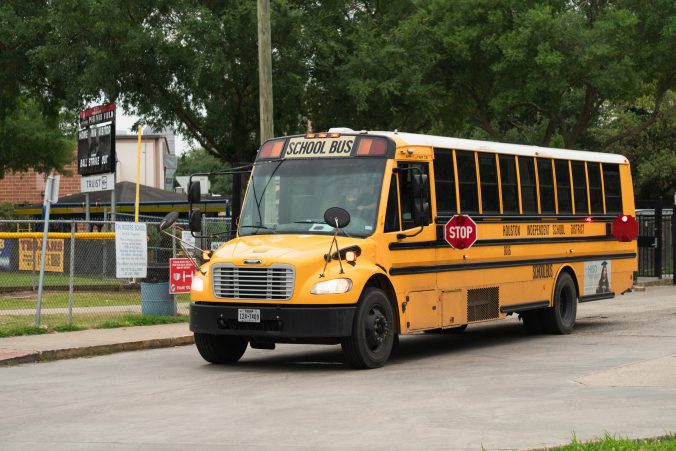 Parents with students on a bus that is expected to arrive late are being notified via phone message. Questions or concerns should be submitted online via HoustonISD.org/Letstalk.
"Our goal is to make sure all students have safe and reliable transportation to and from school each day," Transportation Services General Manager John Wilcots IV said. "Unfortunately, our ability to meet that goal consistently for all students is hampered by an ongoing, nationwide driver shortage combined with additional vacancies resulting from the pandemic."
The driver shortage is not unique to HISD, according to a national survey conducted by the National Association for Pupil Transportation and State Directors of Pupil Transportation Services and the National School Transportation Association.
More than half of the 1,500 respondents from across the country described their driver shortage as "severe" or "desperate" and almost two-thirds indicated the bus driver shortage is their number one concern. More than three-quarters indicated the school bus driver shortage is getting worse.
Currently, HISD has 552 active, licensed drivers, all of whom are assigned to a permanent bus route. There are another 117 "pre-hire" candidates who are being evaluated as they complete their training and licensing tests. The district continues to actively recruit candidates and hold monthly job fairs with the goal of filling remaining vacancies and building a pool of about 50 substitute drivers.
As part of the recruitment package, HISD offers $18 per hour with 25 hours guaranteed each week — one of the highest wages available for school bus drivers in the region — as well as free CDL training, Teacher Retirement System participation, and health, dental and vision insurance. Interested candidates can attend a job fair or apply online at HoustonISD.org/DriveHISD.
Northwest Motor Pool, 6351 Pinemont Drive; 9 a.m. to noon
Wednesday, Sept. 15
Wednesday, Oct. 13 and 27
Wednesday, Nov. 17
Wednesday, Dec. 8
Applicants must be at least 18 and have a valid Texas driver's license and a motor vehicle report with less than six points. They must bring their social security card and employment authorization card, if applicable.
All candidates must be able to pass a background investigation, drug and alcohol screening, and a Department of Transportation physical, and communicate in English.