As the sun rose over Mykawa Farm, Bernadette Plummer gathered with fellow military veterans to build garden beds where students can plant seeds and a gazebo to offer the young agriculturists shade from the Texas heat.
Nearby, other volunteers assembled outdoor teaching tables and a hoop house where seeds from HISD school garden will be kept warm enough to sprout in the winter.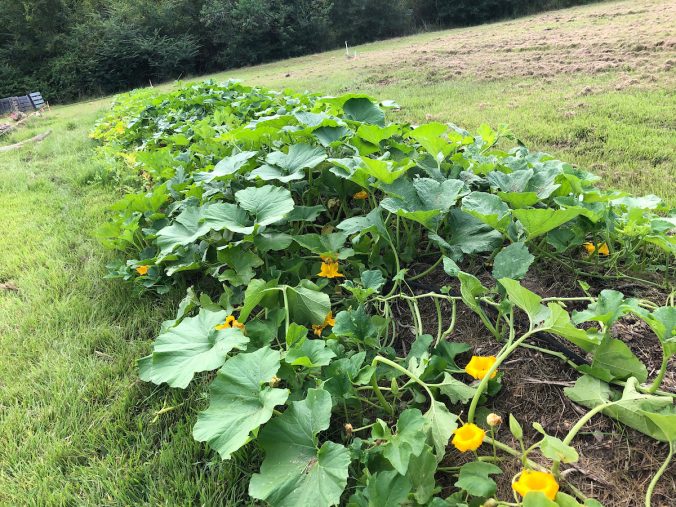 "This is a fantastic hands-on learning place for kids to plant seeds and raise fruits and vegetables," said Plummer, a U.S. Army veteran and retired chief warrant officer three.
Plummer was among more than 100 veterans who converged on HISD's Food and Agriculture Literacy Center at Mykawa Farm for a day of service commemorating the 20th anniversary of the 9/11 attacks.
The farm aims to integrate nutrition and food science with core curriculum to provide HISD students with hands-on learning experiences that help teach them about the importance of nutritious food, living a healthy lifestyle, and feeling empowered by their food choices.
The workday was coordinated jointly by Nutrition Services, which oversees the farm, and The Mission Continues, a national nonprofit that connects veterans with projects in under-resourced communities. Also in attendance were volunteers from various sponsor companies, including United Healthcare, Starbucks, Ben & Jerry's, Boeing, and Turner Construction.
"Veterans have a calling to serve," The Mission Continues Regional Operations Manager Elizabeth Barlow said. "The food and agriculture student initiative at HISD is something our platoon leaders and volunteers are passionate to keep on supporting."
At the farm, Plummer helped sort and assign the veterans to one of two teams — construction or gardening — based on their knowledge and skills.
Those with green thumbs were assigned to the gardening team and tasked with digging into the soil and mixing organic materials to build up the garden beds, while those who were handy were tasked with building tables and other structures.
"We got excited when we heard about the HISD farm-to-table concept for students," Plummer said. "We have been looking forward to this anniversary date to give back to our nation and pay it forward to Houston ISD students."
The farm uses curriculum that places a special emphasis on science, technology, engineering, arts, agriculture, and math — also known as STEAAM subjects. The goal is to provide students with a foundational knowledge of food and where it comes from by giving them the opportunity to plant and grow a garden, harvest and prepare produce, and share the bounty.
And that's just what they'll be able to do thanks to help from the veterans and volunteers, Nutrition Services Officer Betti Wiggins said, noting that the volunteer workday would have an invaluable impact on students who come to learn at the farm.
"We are so grateful for the volunteers and sponsors who gave of their time and talents to support our agriculture program at HISD," Wiggins said.