As part of National Bullying Prevention Month, HISD is recognizing the week of Oct. 25-29 as Bullying Prevention Week to bring attention to a growing epidemic of bullying and social isolation. The district's Social and Emotional Learning department (SEL) is working to encourage students and parents to join in the campaign to stop bullying.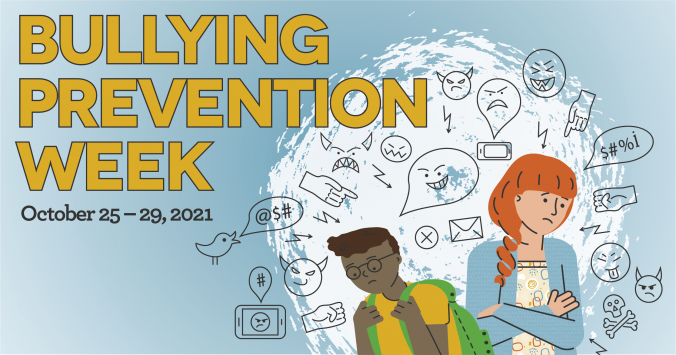 Young people who experience bullying may pull away from society, struggle with learning and social development, or choose to hurt themselves or others.
Starting Monday, Oct. 25, the district is asking everyone to participate in Bullying Prevention Week by taking part in the following daily activities and sharing on social media using the hashtag #HISDBullyingPrevention. Be sure to tag @HoustonISD and @SELHISD.
Monday, Oct. 25—Mask Monday: Some students are bullied for wearing face masks. Let's reassure students that being safe and wearing your mask helps keep everyone safe.
Tuesday, Oct. 26—Random Acts of Kindness: Start a Random Acts of Kindness movement and inspire students, teachers, and families to be kind at home and in the community.
Wednesday, Oct. 27—Unity Day: Wear orange to prevent bullying and promote kindness, acceptance, and inclusion in schools, at home, and online. #HISDUnityDay2021
Thursday, Oct. 28—Positivity Selfie Wall: Display a schoolwide Positivity, Kindness, or Smile Wall, where students can post positive messages, compliments, and notes of encouragement.
Friday, Oct. 29—Let's Stop Cyberbullying: Discuss ways to recognize cyberbullying and develop an action plan. Visit Cyberbullying Resources for more information.
For details, please see this SEL Bullying Prevention Week flyer. Visit the following websites for resources, programs, and activities to help prevent bullying:
Let's show everyone how HISD stands up to bullying.