In order to permanently improve every D- and F-rated campus, HISD is transforming how it serves those students by launching the RISE transformation cohort beginning in School Year 2022-2023.
To learn more about the supports and resources available to families and students at these 24 campus, virtual RISE Parent/Community Meetings are being held.
Elementary schools: Tuesday, May 17, 5-6 p.m.
Middle schools: Tuesday, May 17, 6-7 p.m.
High Schools: Wednesday, May 18, 6-7 p.m.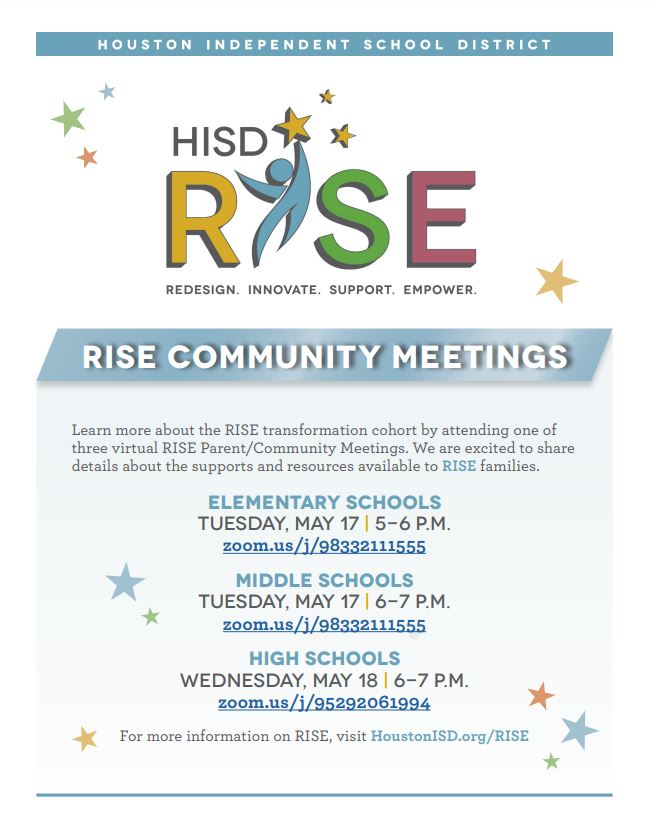 For more information on RISE, visit houstonisd.org/rise.
To apply to be a RISE teacher, click here.