DeAnda Elementary School teacher Dr. Johnnie Carter has been with Houston Independent School District for more than 60 years.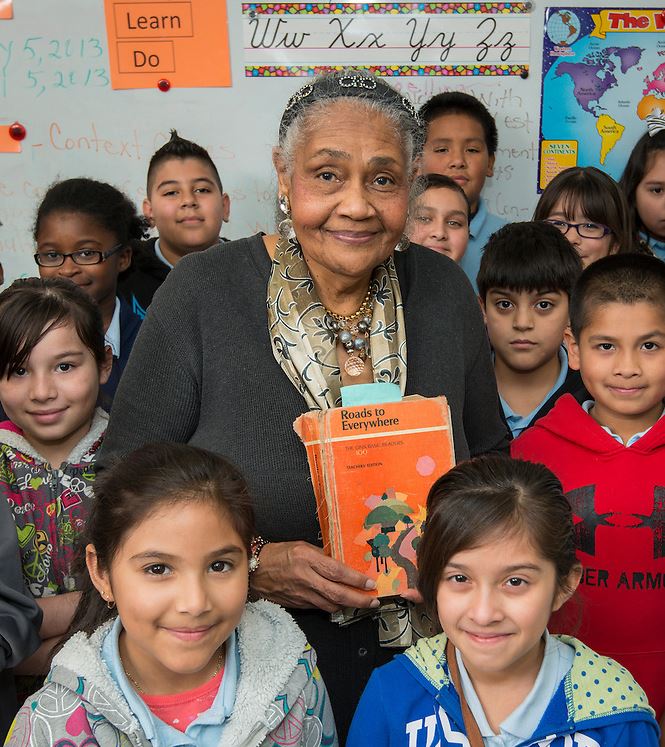 Dr. Carter has been teaching at DeAnda Elementary School since it opened in 2011 and has no plans to retire. When asked what keeps her coming back to the classroom, she said, "A feeling of security. I think I know what it takes to teach." On HISD's 100-year birthday, the strength and passion reflected in Dr. Carter's commitment and educators like her, continues to be pivotal in providing every student with a world class education.
Dr. Carter's career with HISD began at the old Gregory Elementary School on Wilson before it merged to become Gregory-Lincoln Educational Center. After 10 years there, she went on to teach at Burbank Elementary School, Roosevelt Elementary School, Burbank Middle School, Sam Houston High School, and was a counselor at West University Elementary School.