After serving 23 illustrious years in HISD, General Counsel Elneita Hutchins-Taylor has announced her retirement.
Having graduated from Wellesley College and the University of Texas School of Law, Hutchins-Taylor went on to serve as General Counsel for Washington, D.C. Public Schools.
She then served as General Counsel for Cypress-Fairbanks ISD, making her the first African American General Counsel in Texas.
Hutchins-Taylor also served as staff counsel on the U.S. House of Representatives Ethics Committee.
"It feels bittersweet to be leaving the district," said Hutchins-Taylor. "This job has been a dream job for me and the ride of a lifetime."
To honor her remarkable career, the Office of Legal services hosted a retirement celebration in the HISD boardroom.
Hutchins-Taylor was joined by her family, friends, and colleagues who made sure to shower her with love and recognition.
"It's a beautiful moment," said Hutchins-Taylor's son Christian Taylor. "She's worked so hard for so many years and sacrificed so much of her personal life and her family life to be able to dedicate her time, energy, and attention to the education system, so, it's wonderful to see so many people come out and support her in recognition of her years of hard work."
Harris County Precinct One Commissioner Rodney Ellis presented Hutchins-Taylor with a Resolution of Recognition for her commitment and dedication to the Houston community.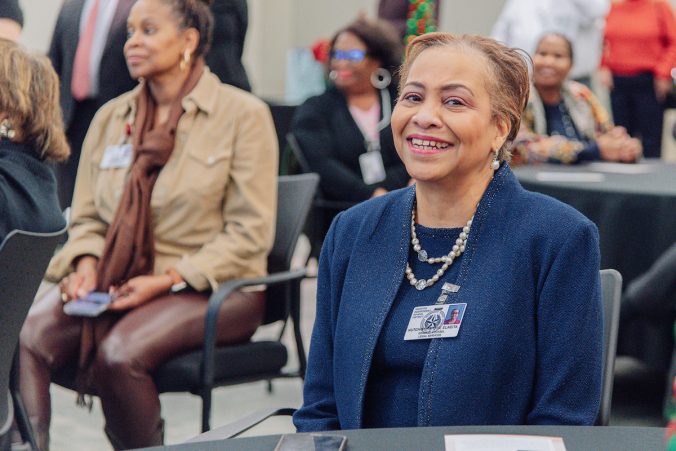 Hutchins-Taylor was also surprised by her dear friend Rep. Sheila Jackson Lee who was not able to attend the celebration but wanted to share a special message.
"Congratulations on all the years you've served," said Jackson Lee. "Not only have you served HISD, but you've served the community, the state of Texas, and the nation."
Jackson Lee also presented Hutchins-Taylor with a Congressional Resolution to acknowledge her outstanding contributions as an attorney, wonderful family member, and friend.
"You are truly deserving of the accommodation, respect, and admiration of the U.S. Congress," said Jackson Lee. "Thank you so much for your hard work."
While Hutchins-Taylor and her leadership will certainly be missed within HISD, Superintendent Millard House II is confident that she has equipped the Office of Legal Services with the tools necessary to continue their success.
"She's built the capacity and developed leaders that are courageous and set forth to provide the kind of counsel needed in this day and age which is extremely important," said House. "Elneita from me to you, you will be completely missed."
After taking some time off, Hutchins-Taylor says she'll be looking forward to serving in her new capacity as volunteer to continue serving students in HISD.