HISD Executive Officer of Specialized Learning and Services Khechara Bradford received her Doctoral Degree in Professional Leadership from the University of Houston-College of Education this past weekend alongside her sister, Ayana Lebron, who serves as Director of Special Education for Spring ISD.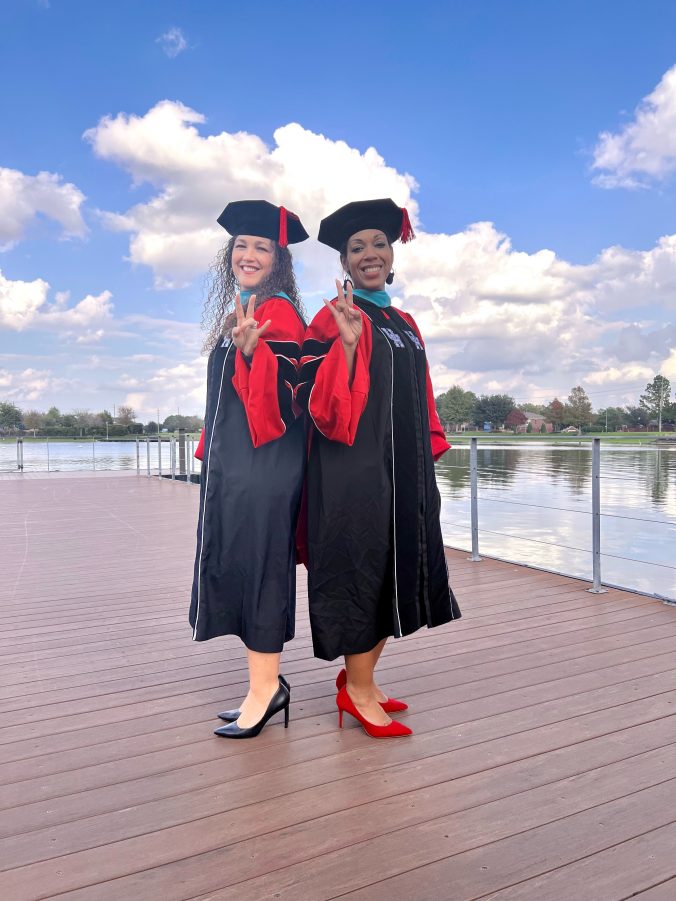 "It feels amazing," said Bradford. "Now that it's all over, it's a big celebration moment for me and my family."
Since the time they attended elementary school, education has always been an important factor in Bradford and Lebron's lives, inside and outside the classroom.
Their mother, father, and grandmother all served as educators in their hometown of Pensacola, Florida.
Growing up, the sisters watched their mother work multiple jobs to model the importance of having an education and giving back to the community.
"Just watching the fact that education personally empowers you to live your best life is a great example of how you can pass on a legacy personally and professionally and impact communities as an educator," said Bradford.
Bradford plans to continue learning and furthering her education to be the leading example for her department while continuing her own practices to make improvements for HISD students who receive specialized learning services.
"I want my team to pursue learning as a high impact skill and create systems that will go on and extend beyond me," said Bradford.
The newly doctoral graduates will resume their efforts to improve quality programs and services to diverse groups of students in special populations.