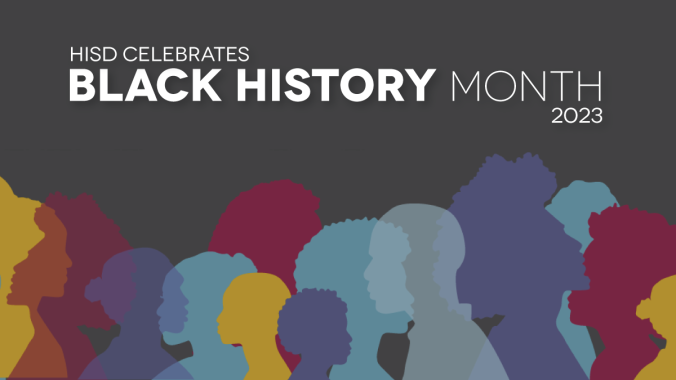 HISD is celebrating Black History Month by exploring the many schools named for distinguished African Americans in the community. The district has more than 30 schools that recognize the contributions of African American leaders, ranging from renowned educators to legislators and community leaders.
The first week focused on HISD's namesake high schools, alternative schools, and the Hattie Mae White Educational Support Center. This week, learn more about HISD's middle and combination schools. Check back next week to learn more about HISD's namesake early childhood centers and elementary schools.
Attucks Middle School – Crispus Attucks was born into slavery in Massachusetts around 1723 and died in 1770. As a young man, he ran away from home to become a harpooner on a whaling ship. Later, he became a leader of American colonists opposing British troops stationed in Boston. He was killed when British soldiers fired into a crowd of protesters and consequently became an icon of the anti-slavery movement in the mid-19th century. Attucks Middle School was built in the heart of the historic Sunnyside community in Houston in 1958.
Baylor College of Medicine Academy at Ryan Middle School – James D. Ryan (1872-1940) was a noted African American educator, civic leader, and philanthropist who began teaching in Houston in 1890 after graduating from Prairie View State Normal and Industrial College (now Prairie View A&M University). He was the principal of Yates High School from the day it opened in 1926 until his death. During his 50-year career in education, Ryan served as president of the Colored State Teachers of Texas and was on the Board of Trustees of Wiley College. He was also on the boards of Emancipation Park, the Houston Negro Hospital, and many other institutions.
Lawson Middle School – Audrey Hoffman Lawson (1932-2016) was a community activist and the founding first lady of Wheeler Avenue Baptist Church along with her husband, Reverend William "Bill" Lawson. Audrey was a social worker by profession who started two charter schools in Houston and turned the Ensemble Theater into one of the most successful African American-owned theater companies in the country. She was the creator of many community education and outreach programs that touched the lives of thousands of Houston students.
Mickey Leland College Preparatory Academy for Young Men (grades 6-12) – Originally known as Young Men's College Preparatory Academy, the school was renamed after Mickey Leland (1944-1989) in 2014. Leland was born in Lubbock and moved to Houston's Fifth Ward when he was young. He attended Wheatley High School and Texas Southern University, during which time he became a force in the civil-rights movement. He served as a congressman in the Texas legislature from 1972-1978 before moving on to the U.S. House of Representatives, where he served from 1978 until his death. Leland was a tireless advocated for health, children, and the elderly. He died in a plane crash while on a mission to Ethiopia.
Williams Middle School – The first secondary school in the Acres Homes area was named after Reverend McKinley C. "MC" Williams, who was the pastor of Antioch Missionary Baptist Church until his passing in 1958. Williams Middle School was built in 1962.
Woodson PK-5 Leadership Academy – Carter G. Woodson (1875-1950) was an African American historian, writer, and journalist who founded the Association for the Study of Negro Life and History, which published the "Journal of Negro History" from 1916 to 2001. He completed his PhD in history at Harvard in 1912, only the second African American to do so. In 1919, Woodson became dean of the College of Arts and Sciences at Howard University, later moving to West Virginia State College. He was author of the definitive college text, "The Negro in Our History," published in 1922. In February 1926, he introduced "Negro History Week," which eventually became Black History Month.