Houston Independent School District is recruiting wraparound resource specialists to help support students' non-academic needs.
HISD Wraparound Services connects students and their families with community resources including school supplies, food, clothing, housing, computer access, and access to mental and physical health professionals. These non-instructional supports help address challenges that students face which ultimately impact their ability to learn.
Wraparound Services and the Talent Acquisition Department's Support Staff Recruitment & Selection team will be hosting a virtual information session on Tuesday, April 4, from 5-6 p.m. for those interested in applying.
Please register via the flyer below.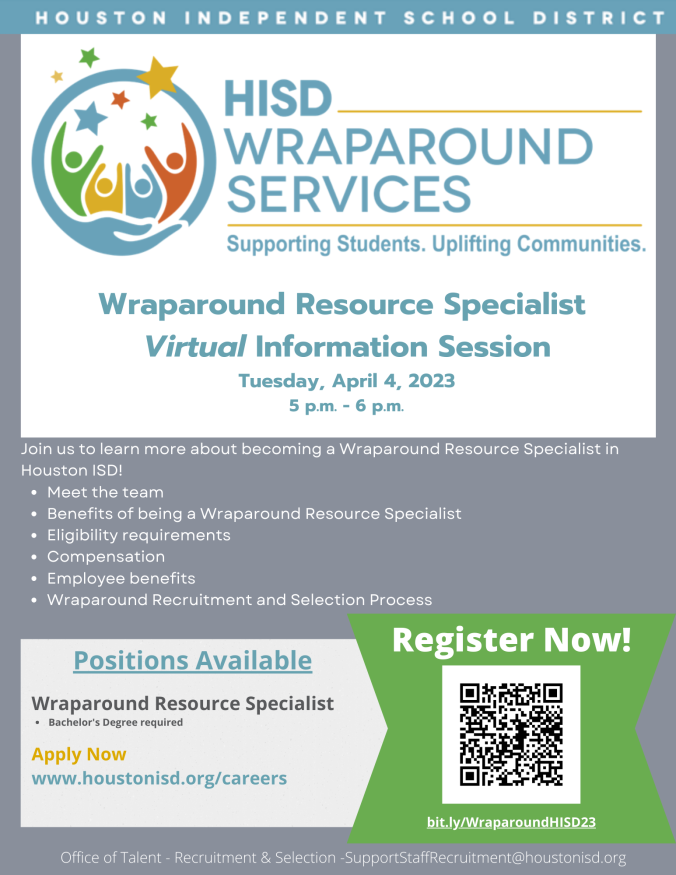 Interested candidates must have a bachelor's degree. Apply here.
Families who need support can complete a Student Assistance Form on the Wraparound Services webpage, and a member of the Wraparound Services team will contact them.