A common misconception is that Cinco de Mayo is a celebration of Mexico's independence from Spain, but Mexico's Independence Day is Sept. 16.
May 5, rather, honors Mexico's unlikely victory over France in the 1862 Battle of Puebla, where Mexican forces were largely outnumbered. While many lives were lost, the battle became a symbol of Mexican resistance, especially for the people of Puebla.
Today, the holiday is widely observed in the United States and is a celebration Mexican American history, culture, heritage, and traditions in our communities.
With a largely Hispanic population (62%) in Houston Independent School District, Cinco de Mayo is celebrated at several campuses.
For 36 years, Burbank Middle School has put on an elaborate Cinco de Mayo program for the community featuring student performances of folklorico dance, music, and skits. This year's event is throughout the day on Friday, May 5.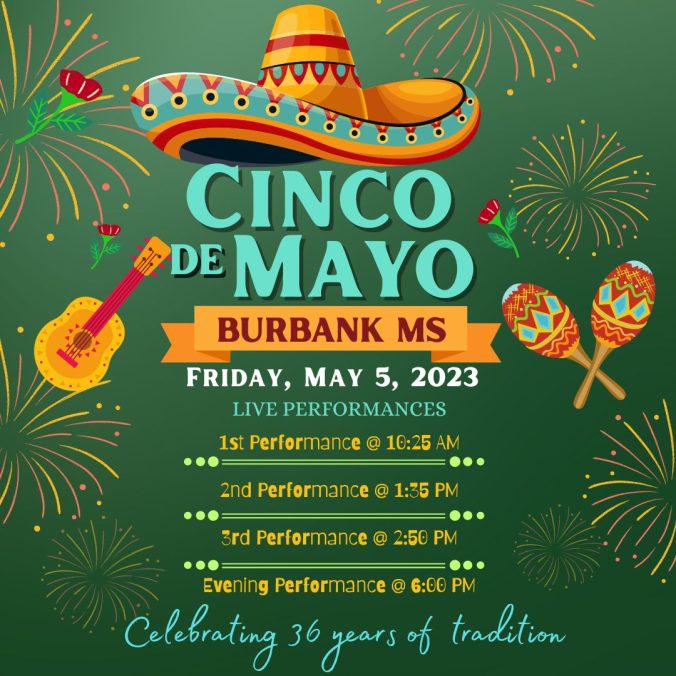 On Saturday, May 6, the Cinco de Mayo parade in downtown Houston returns for the first time since before the pandemic. Hosted by the Houston chapter of LULAC District 8, the parade is set for 10 a.m. and begins at Texas Street and Hamilton. This year's grand marshals are Mayor Sylvester Turner and Astros great José Cruz.
Parking is free for volunteers and school buses. More information about the parade can be found here.