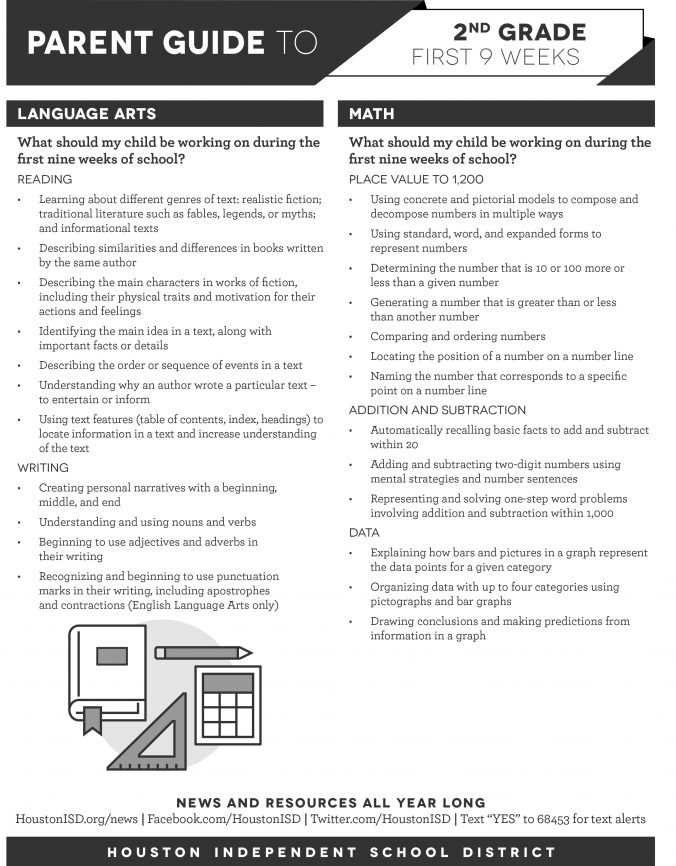 Parents can now get a detailed look at what their child is learning in each grade level throughout the school year through the district's new Parent Guides, which are aimed at empowering parents to become more involved in their child's education.
The guides give parents important information about what their child should know and be able to do at each grade level and include activities that parents can do at home to further their child's learning. They cover academics, social and emotional learning, parent empowerment, college and career readiness, important dates, and tools for success.
For elementary, there will be four guides total for the year – one for each nine-week period: first nine weeks, second nine weeks, third nine weeks, and fourth nine weeks. For middle and high school, there will be 2 guides total for the year – one for each semester: fall and spring. The guides are available for download at HoustonISD.org/ParentGuides.