Johnston is the first from the Houston area to be so honored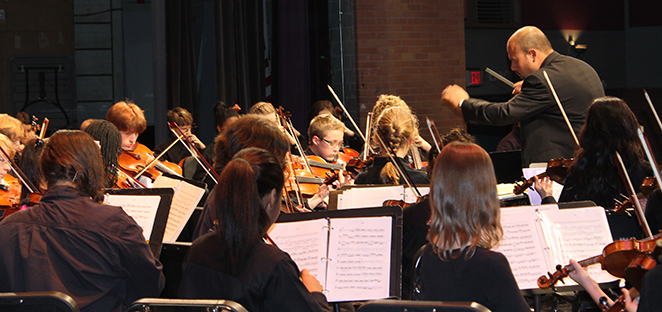 Johnston Middle School's Sinfonia orchestra will be heading to Carnegie Hall next April, thanks to a stellar performance at a National Orchestra Honors competition this spring and the encouragement of an internationally acclaimed conductor.
The orchestra was named one of three national winners in the "middle school strings" category of the contest held in May of 2013 after submitting recordings of two of its performances for judging.
One of that competition's adjudicators was Larry Livingston, a highly respected conductor who also serves as a professor of music at the University of Southern California.
Livingston suggested that Sinfonia submit its recordings to the National Band and Orchestra Festival, and even though that event is not geared towards middle school ensembles, festival organizers were so impressed that they extended an invitation to the group to perform.
If Sinfonia can raise the $46,000 required to make the trip, Johnston will be the first middle school from the Houston area to perform in Carnegie Hall as a part of the festival.
"I am very proud of these amazing students," said Sinfonia director José Rocha. "Sinfonia was selected as a national winner from among 178 of the finest ensembles in the country. It is a wonderful achievement for the students."
To make a donation, please send an email to Dr. José Rocha or Jennifer Martin.
In other good news, HISD's High School for the Performing and Visual Arts has been named a semifinalist for the 2014 GRAMMY Signature Schools award. The finalists will be announced in March, and each school will receive a custom award and a grant ranging from $1,000 up to $15,000 to benefit its music program.
HISD has a number of magnet schools that offer an enriched music curriculum, including Parker, Bruce, Garden Villas, and MacGregor elementary schools, and Patrick, Fleming, and Marshall middle schools.