Houston Independent School District is continuing its effort to eliminate workplace bullying by introducing a new training course for employees.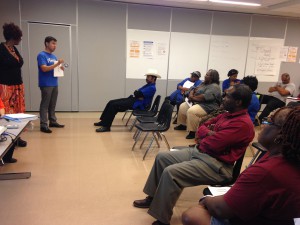 Under the new policy adopted in August 2014, the district is taking steps to protect the emotional and physical well-being of its adult team members by passing one of the first comprehensive anti-bullying policies in the nation for public school employees.
Under HISD policy, anyone who witnesses bullying or a form of intimidation can also report it. The course explains the definition of workplace bullying—how to identify it and the process of filing a formal report through management.

"This is the first school district anti-bullying policy that's been implemented in the nation," said Wretha Thomas, head of Houston Area Educators Against Workplace Bullying and president of Houston Education Support Personnel (HESP). "We have been able to have Dr. Terry Grier and the community make this training possible, and it is going to be beneficial for the district."
The course is the result of a collaboration between HISD, the American Federation of Teachers (AFT) and HESP. Currently, the training is being rolled out to all employees and management under Business Operations, followed by every campus across the district.
The goal is to have every HISD employee trained on the policy by the 2016-2017 school year.
HISD bus driver and HESP representative Cloria Witherspoon who also serves as one of the course trainers for the Transportation department, believes the workforce bullying training will allow bus drivers, attendants and management to understand the steps necessary to create a safe and caring environment.
"If someone is feeling uncomfortable about speaking up, this policy says it's OK for an employee to file a grievance without feeling as if their job is at risk," Witherspoon said.
Witherspoon also encouraged employees that if possible, first try and resolve pending issues.
"A lot of times, you have employees who are informed or misinformed about how to get along with one another," Witherspoon said. "This policy was built so that employees will have someone to hold their hand and let them know it will be okay."