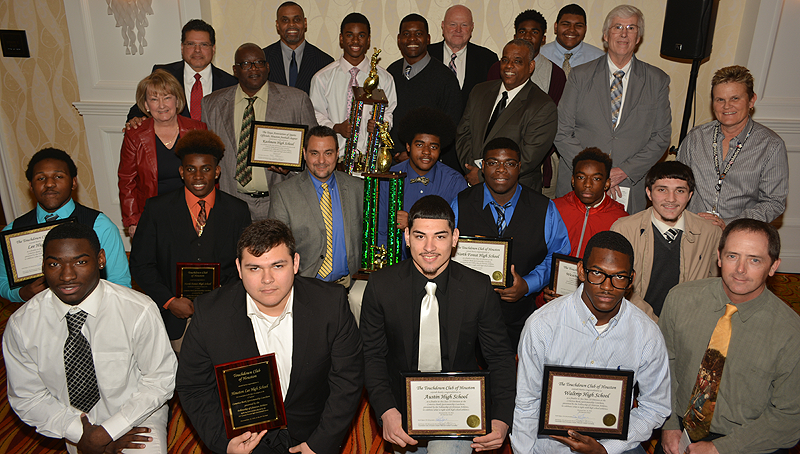 Six high school campuses in HISD were honored recently for their athletes' consistent demonstration of good sportsmanship during competitions. Austin, Kashmere, Lee, North Forest, Waltrip, and Westbury high schools were all named finalists for the Touchdown Club Houston's annual Sportsmanship Awards.
"The annual gala rewards high schools for doing things the right way," said HISD Senior Athletics Program Administrator André Walker. "Squads are judged based on their actions on the field, the actions of the support personnel in the stands, the number of personal fouls and unsportsmanlike fouls, and respect for the American flag."
The schools were formally recognized during the Touchdown Club's 11th annual luncheon held on Jan. 28.