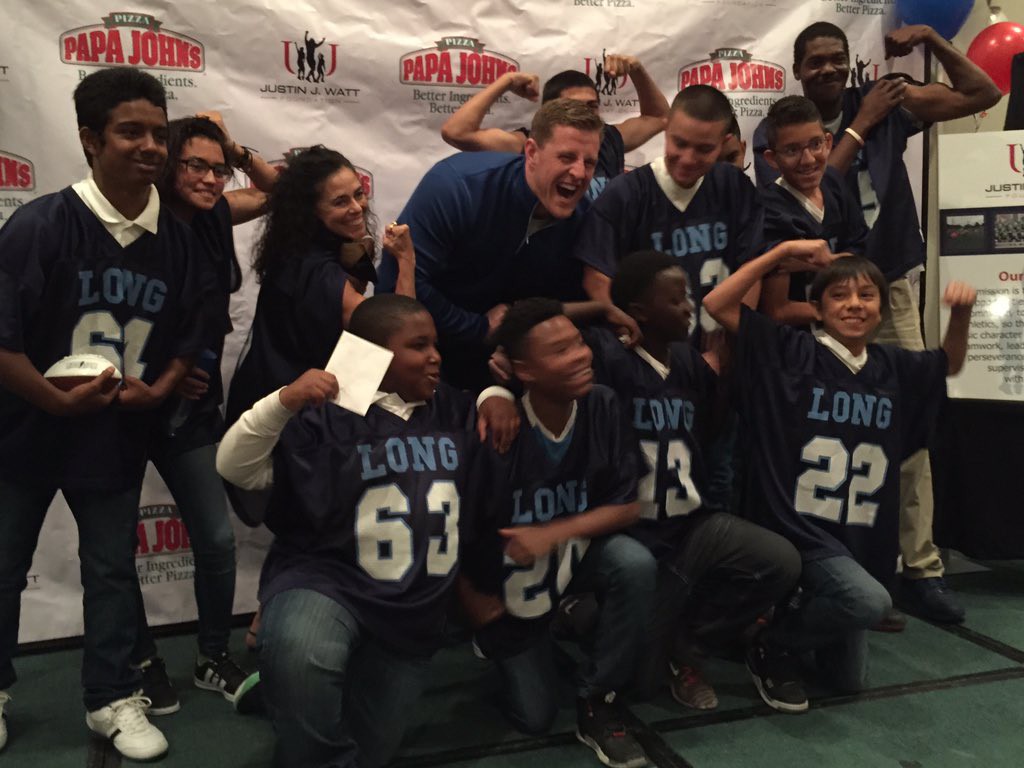 Last week, the JJ Watt Foundation made Jane Long Academy Principal Marci Baez take a vow of secrecy.
She was invited to bring 10 of her students to a pizza party on Saturday where they would meet the Houston Texans superstar, but Baez couldn't tell them any details prior to the event.
So she told 10 students on the football team where to go with their parents and only said it involved a pizza party.
"There was no media there," Baez said. "It was really hush-hush."
The party, which was sponsored by Papa John's, featured Watt and his family where they did a meet-and-greet with contest winners. Baez said the organizers had extra space and invited Jane Long Academy after she met representatives with the JJ Watt Foundation when they made a donation to the school to buy football equipment.
Jane Long Academy was the only school there and were the hit of the party.
"(Watt) spent a lot of time with our kids," Baez said. "Our kids were the highlight of the event. Even people from other tables were coming over to talk to them."
She also said Watt took the time to answer multiple questions from her students, such as his struggles to get to where he is, as well as what motivates him.
"He was very down to earth," Baez said. "And my kids were very respectful of him. He told them he wants his family to be proud of him and how he overcame adversity. That's what they want. They want to hear the real stories. They want to hear about beating the odds, because that's what they're doing."