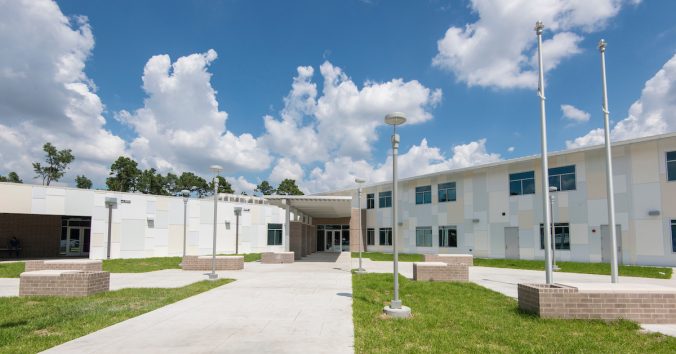 Since opening its doors last August as the first public French immersion program in Texas and one of just a few in the country, Mark White Elementary School has been warmly received.
The opening of the unique school, where students spend part of the day learning in French and part learning in English, is particularly welcome news to the French community and those who speak the language — sometimes referred to as Francophones.
Recently, the new school was featured in an article in France-Amerique, America's largest French-language magazine and the only one to be published throughout the country. The article, which is written in both French and English, discusses the benefits of the school's dual-language program and its impact on the Francophone community.
Read the France-Amerique article here.
"Our school receives great support from the French community in Houston," said Mark White Principal Lisa Hernandez. "They were instrumental in advocating for HISD to establish a French dual-language school, and we look forward to continued support as we grow the program."
In addition to the French immersion program at Mark White, HISD offers Spanish dual language programs at 59 campuses and immersion programs at Mandarin Immersion Magnet School and Arabic Immersion Magnet School.