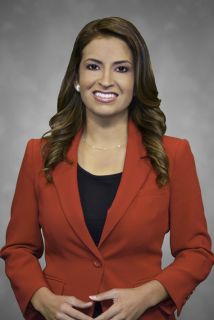 Houston ISD Superintendent Richard Carranza has named Rebecca Suárez as the district's new chief communications officer.
Suárez, a 13-time Lone Star Emmy Award winner, is currently an anchor and reporter at Univision (KXLN 45) and has more than 15 years of experience in media and communications. She is also a former HISD staff member, having served as the district's primary spokesperson for Spanish-language media, senior media relations specialist, and community affairs television host. She has also worked as an anchor and reporter for NBC Telemundo (KTMD 47).
"We are thrilled to welcome Ms. Suárez back to Team HISD," Carranza said. "She is a familiar face who brings with her an extensive knowledge of the district and will offer new ways to engage with and inform our community."
Suárez is scheduled to start in her new role June 5. As a member of the superintendent's cabinet, she will be responsible for coordinating communication of districtwide initiatives across multiple media platforms, as well as providing direction over media relations and internal communications.
"As a product of HISD, I am humbled and excited to return to the school district where dedicated teachers and devoted administrators laid the foundation for my career," said Suárez. "I look forward to working with Superintendent Richard Carranza, the Board of Education and the communications team to uphold the traditions of transparency and public engagement to maintain the community's trust. I am eager to help tell the great story of the largest school district in Texas."
Suárez is a graduate of HISD's Austin High School, and she attended HISD's Navarro (formerly Jackson) Middle School and J.P. Henderson Elementary School. She holds a bachelor's degree in broadcast journalism from the University of Houston, with a double minor in media production and Spanish. She also holds a law degree from the University of Houston Law Center and is a member of the State Bar of Texas. She has earned numerous national, state, and local accolades, including the Gabriel National Award, Lone Star Emmy Awards, Houston Press Award, Media Honor Roll, and Francis C. Moore Medical Journalism Award.