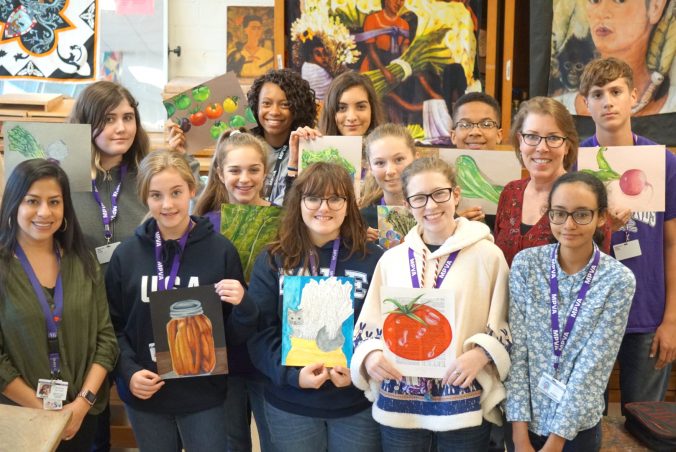 Art students from Meyerland Performing and Visual Arts Middle School teamed up recently with Nutrition Services to create the artwork for seed packets the department will distribute to the public.
The collaboration was the brainchild of Nan Cramer, Nutrition Services community outreach dietitian. Cramer, who was familiar with the school's art program, thought the custom illustrations would add a unique touch to the seed packets. 
"We're going to use the packets as appreciation gifts, giveaways at school events, and at the health fairs we participate in," Cramer said.
Fourteen seventh- and eighth-grade students participated in the project. Christina Gonzalez, MPVA art teacher, said the eighth-grade students will use their illustrations in their portfolios as they apply for the high school magnet program, The High School for the Performing and Visual Arts.
"As a department, we've been shifting our focus to community gardens, and this project is an extension of our goal," Cramer said. "We're excited to get the packets printed up and distributed out."