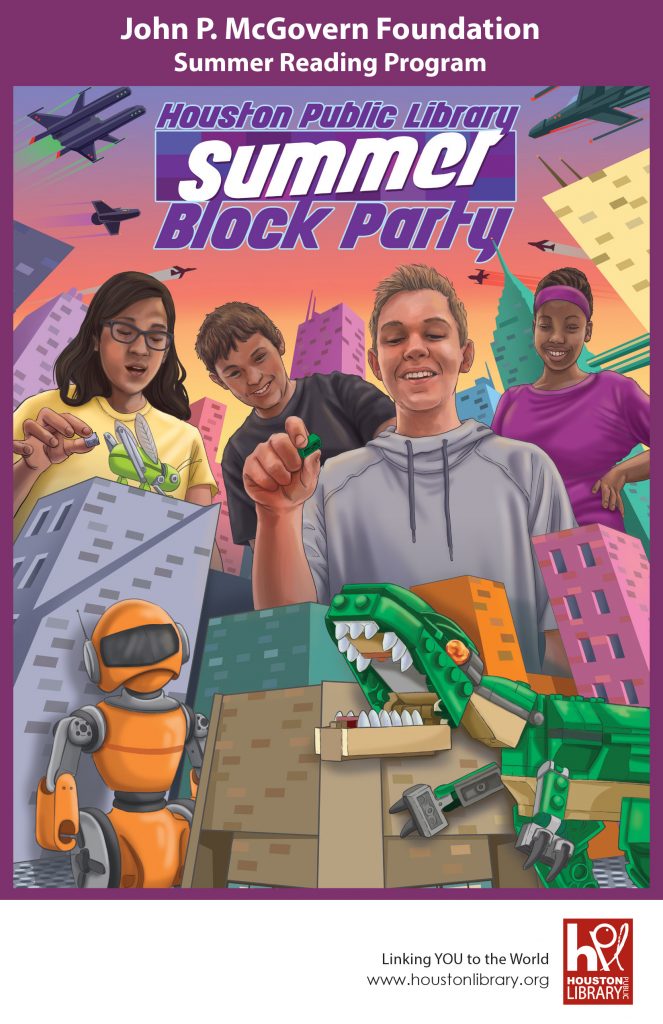 Summer is the perfect time for students to hone their reading skills, and thanks to a partnership with the Houston Public Library, they can have fun while doing just that.
HISD is encouraging students to join the Houston Public Library's summer reading program for kids and teens called "Summer Block Party," which kicks off June 1 and runs through Aug. 1.
Students can receive a free book and lanyard simply by registering. At each prize level, students earn another book and pins to decorate their lanyards and show off their success. They can earn pins by reaching their reading goals, attending library activities, and being an active member in their communities. 
Earn even more prizes for visiting a Houston Public Library location and participating in a number of exciting programs geared just for kids and teens. There also are prizes to be earned for the whole family, so get everyone reading this summer.
Register, login, and win with a few easy steps:
Visit houstonlibrary.org/summer.
Click the registration button and follow the prompts.
Log in anytime to track your reading goals and activity participation.
Unlock badges by logging 20 minutes a day, attending library programs, and more.
Anything you read counts! It's easy to unlock badges and earn books and pins by reading just 20 minutes a day.