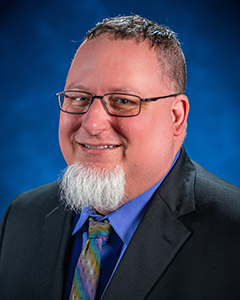 Glenn Reed, a 20-year veteran with the Houston Independent School District's Budgeting & Financial Planning Office, has been named interim chief financial officer for the Houston Independent School District.
Reed assumes his new role immediately, reporting to Interim Superintendent Grenita Lathan.
"Mr. Reed's institutional knowledge of the district and longstanding reputation as a reliable resource on the district's financial matters makes him an ideal candidate to fill this role," said HISD Interim Superintendent Grenita Lathan. "I have full confidence that he will continue the standard of excellence that exists in our finance department."
As interim chief financial officer, Reed will be responsible for planning and managing the district's annual budget and developing long-range budget plans to ensure the district's financial stability and growth. He will also direct the district's offices of the controller, budget/financial planning, Medicaid finance, benefits, procurement and risk management.
Reed began his tenure in HISD as an East Area school budget analyst in 2000. He has worked his way up the ranks in HISD, serving as a senior budget analyst, budget supervisor II, budget manager, senior budget manager, director, and officer within the Budgeting & Financial Planning Department.
Reed is a member of the Texas Association of School Business Administrators (TASBO), holding its highest certification as a Registered Texas School Business Administrator (RTSBA). He has also served as a member of TASBO's Accounting and Finance Research Committee and Chair for the Information Technology Research Committee.
Reed holds a Bachelor of Science degree in Accounting from Lubbock Christian University and an MBA in Finance from the Baker College Center for Graduate Studies.