Wanda Paul, a veteran business operations officer and Houston native, has been named chief operating officer of the Houston Independent School District. Paul begins her new role on September 20.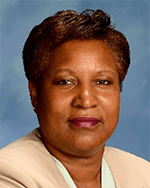 With a career spanning more than three decades, Ms. Paul brings a wealth of experience to HISD, including serving as chief operating officer for schools in Texas and Florida.
Most recently, she spent four years as chief operating officer for The School District of Palm Beach County in Florida. In this role, she oversaw more than 1,700 employees, 187 schools, and a $63 million capital budget. She also implemented a program to better track energy use and reduce utility costs. Before going to Florida, Ms. Paul served four years as chief operating officer for the Dallas Independent School District.
Continue reading