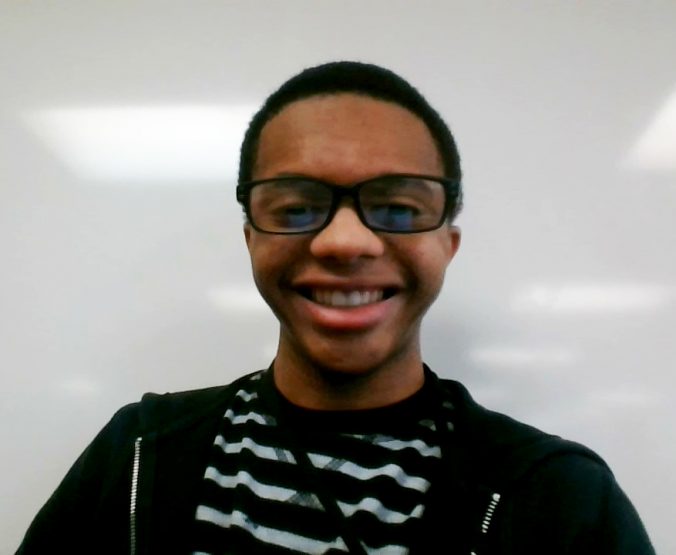 Benjamin Brown has adjusted to his new online classroom routine but says he would prefer to go back to in-person classes to utilize his "full potential."
Benjamin wakes up 30 minutes prior to his first virtual class, has breakfast, and logs into the portal where the class will take place. Afterward, he immediately gets started on the work for his dual credit and high school classes.
"One of the two of the main challenges I am experiencing with virtual schooling is waking up on time," he said. "The second is definitely an increase in the amount of work from my dual credit classes."
Benjamin's favorite subject is science. "I love learning about biology and how animals adapt to survive. I like chemistry and how it ties into every aspect of our everyday lives. I also enjoy earth science, also known as geography, and how it explains the way the earth seven unique continents were formed."
Benjamin was accepted into the University of Virginia and University of Notre Dame but plans on attending Notre Dame. They awarded him a university scholarship of $30,650 and a provost scholarship of $3,750.
"The University of Notre Dame is hoping that virtual learning for staff and students will be over by the end of the semester," he said. "They don't seem to be planning for virtual learning to continue into the fall. And so far no summer orientation is planned."
Benjamin is an EMERGE scholar, secretary of National Honor Society, and a member of Scarborough's XY-Zone. He is also involved in Ascending to Men.
This val's hobbies include listening to music (especially classical and rock), watching anime, and reading, including his favorite series, Harry Potter. Benjamin likes leftover pizza in the morning, Great Danes, and the color green.