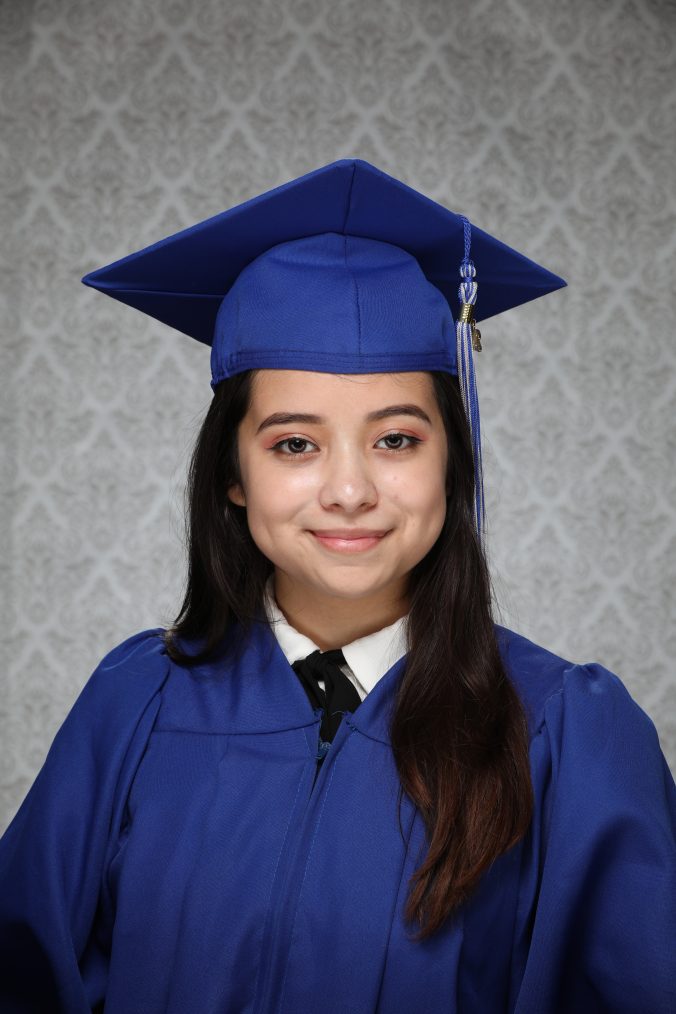 Maria Rosas Rosas always looks on the bright side. Despite her disappointment at not seeing her friends and family at graduation, she is feeling proud.
"Being a virtual valedictorian doesn't feel that different from being a valedictorian walking the halls at Westbury," Maria said. "Apart from the uncertainty surrounding graduation, I am proud of myself and my accomplishments. I know my friends, teachers, and family are also proud of me. That is all I really need.
"Like everyone else, I can't help but feel disappointed by the way the school year is ending. We have been working so hard the past four years and expected to see ourselves walking across the stage, receiving our diplomas, and sharing some tears. Now that is gone. Although it's depressing, I believe it will make our next meeting more memorable.."
Maria has been engaging in some fun creative challenges using social media to lift the spirits of her classmates. "We are trying new ways to pass the time and stay healthy and positive," she said. "I've learned that reaching out to someone, even in a small way, can make a difference."
Like many of her peers, Maria's transition to virtual schooling has been difficult. "Managing my time, maintaining contact with my teachers, and trying to stay motivated has been a challenge, but I have established a routine to effectively complete my schoolwork from home," she said. "Working in short increments work best for me. To maximize my time, I try to focus completely for 15 minutes followed by five minutes of rest. This ensures that I'm spending my time productively without feeling overworked."
The senior especially misses participating in team projects and after-school activities. "As valedictorian, it has become harder for me to reach out to my classmates since I don't have direct contact with them now," Maria said. "It can get lonely working alone." Maria has been active in the National Honor Society, math club, Woods Project, and Westbury's EMERGE Program. She is especially proud of the fact that she became vice president of the League of United Latin American Citizens (LULAC) this year and is a member of HOSA, the Health Occupation Students of America.
Regarding college, Maria has decided to stay in Texas to be close to family. She is still undecided about where she will go. Her hobbies include painting, cooking, and doing yoga.