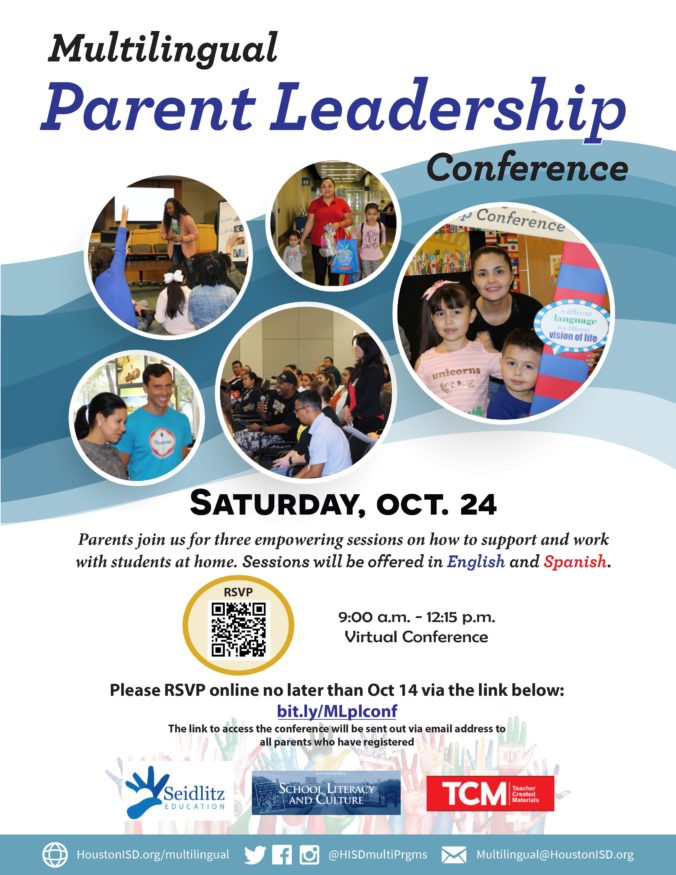 The Houston Independent School District's Office of Multilingual Education will hold its annual 4th Annual Virtual Parent Leadership Conference for parents to learn supports and strategies that will help students to be successful while learning from home. 
The conference will be held virtually from 9 a.m. to 12:15 p.m. on Saturday, October 24. The conference is designed for parents and guardians of HISD students.
This year's conference will feature a variety of workshops on how parents can work with their children at home. The conference will feature recognized speakers who will inform and inspire parents of English Learners to become advocates for their children's education. Sessions will be offered in English and Spanish. Translation will be available.
There is no cost to attend. Attendees must RSVP online no later than Oct 14 via the links below:
English Registration: bit.ly/MLplconf
Spanish Registration: bit.ly/MLplconfesp
For more information, contact the Department of Multilingual Education at 713-556-6961 or visit https://www.houstonisd.org/Page/32060.