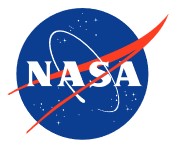 Through a partnership with NASA that launched in 2017, HISD's Office of School Choice entered into an agreement with the agency to support five aerospace campuses, opening up a vast array of resources for students.
Through this agreement, Davila Elementary School, Wesley Elementary School, Deady Middle School, Milby High School, and Washington High School have received access to highly sought-after NASA mission content, education resources, and authentic learning experiences.
While students are enjoying these experiences, campus educators are also benefiting. Teachers at Wesley Elementary School developed the experience and knowledge to present at the Space Exploration Educators Conference, hosted by NASA, after one year of the partnership. And Nick Newton, a STEM specialist at Washington High School, said his students are flourishing as a result of the collaboration.
"The NASA Partnership has been phenomenal for our students in partnering for mentorship regarding our different flight machines," Newton said. "Their expertise is invaluable in providing our students with industry-level direction and collaboration. We are now also working with NASA in our agriculture pathway, participating in a number of challenges to help our students see agriculture from an aerospace perspective. They are having a blast."
Through this partnership, not only will the aerospace programs benefit, but all STEM programs and campuses that are interested in "NASA-tizing" their lessons can participate. All of the academic lessons created for these campuses have been uploaded to the HUB for all HISD campuses (K-12) to utilize as needed.