Students from HISD mentoring program Resilient Outstanding Sisters Exemplifying Success (ROSES) were celebrated during  the second-annual ROSES kick-off event, " Blooming Stronger," on Wednesday, Sept. 29. Students and mentors  joined virtually from their HISD campuses to learn how the ROSES mentorship program can help them "bloom stronger" in the face of challenges.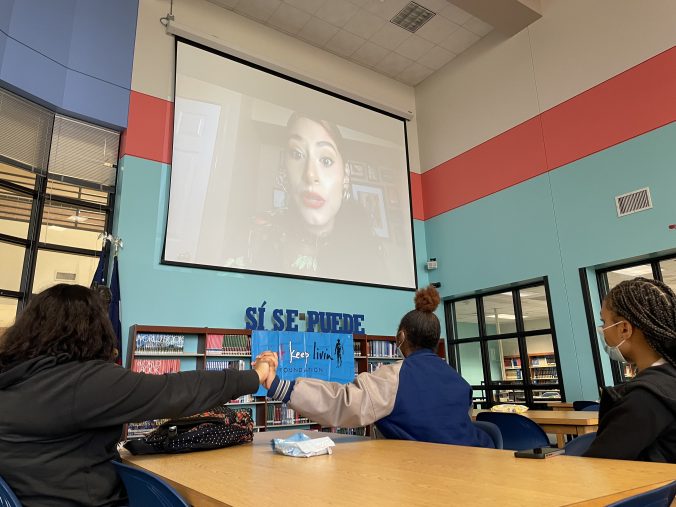 The event featured guest speaker and EMERGE Director of Learning and Design Mayra Valle, who set the tone with words of identity, belonging, encouragement, and the significance of loving one's true self. She reminded students that there are decisions they make on a daily basis that impact their lives.
"A rose never compares itself to other flowers in a garden, because it is too busy blooming," Valle said.
Students took a moment to reflect on their emotional health and set goals by participating in a mindfulness activity with the managing director of Houston's Puranik Foundation, Bhakti Sulankh. Students learned how breathing exercises can help them stay balanced and cope with stress and anxiety. They also practiced words of affirmations to encourage setting and attaining positive goals.
"The ROSES kick-off surpassed my expectations," said Helen Vega, the Bonham Elementary School wraparound specialist who provides campus support. "My students engaged in mindfulness and games and gained wisdom from an inspiring guest speaker."
ROSES estimates over 350 students took part on Wednesday.
ROSES aims to cultivate these areas of growth for students in the district. For questions related to HISD mentorship programs, please contact equityandoutreach@HoustonISD.org or call 713-556-8902.