Did you know that 15 to 20 percent of the population may have dyslexia? Did you know that dyslexia is not just for those speaking English but can affect those speaking another language? Evidence-based research has proven that intense systematic, multisensory, and explicit instruction can help students overcome dyslexia.
October is Dyslexia Awareness Month, and HISD's Dyslexia Dept. invites students, staff, and the community to celebrate with a variety of activities beginning today.
HISD Night at the John P. McGovern Museum of Health and Medical Science
Join members of HISD's dyslexia team for this special night at Houston's health museum. An exhibition titled "Beautiful Minds: Dyslexia and the Creative Advantage" explores the successes of those who think outside the box when faced with the challenges of dyslexia. Learn about some of the tools and resources for diagnosis and pathways to success as experienced by various members of HISD and the local community. There will be an opportunity to see a movie "Mical" and watch a previously recorded panel on dyslexia featuring HISD Superintendent Millard House. HISD Dyslexia Night takes place from 6:00-8:00 p.m. on Wednesday, Oct. 20, 2021, at the Health Museum, which is located at 1515 Herman Drive, Houston, 77004.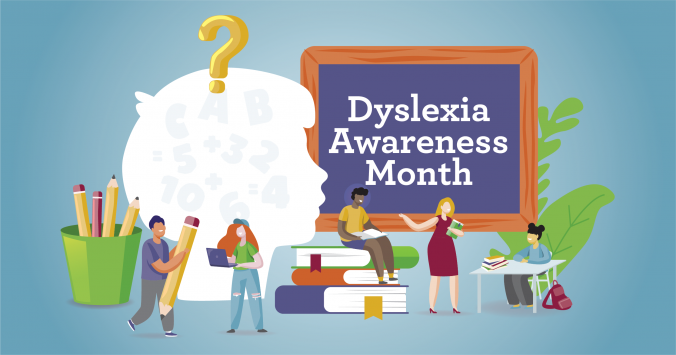 Dyslexic Artists' Invitational for students
Student artists with dyslexia are invited to submit their artwork to the Health Museum's Artist Invitational. Tell your story about overcoming and living with dyslexia through your art. If selected, your work will be displayed digitally as part of the Beautiful Minds exhibit through May 22, 2022. To apply, complete this submission form and upload your work of art. The deadline to submit is 11:59 p.m. on October 15.
Social Media Challenge
Use #BeautifulMindsHISD to share how you are spreading dyslexia awareness. Weekly drawings will be held to recognize campuses, staff, and students who participate in the Social Media Challenge.
Just for Teachers
The Dyslexia Team invites you to participate in activities to raise awareness on your campus and in your community.
Schedule a dyslexia simulation for your campus! Complete the training request form by using the link below. This presentation will include three simulations in reading fluency, comprehension, and writing. There will also be a discussion of what dyslexia is and what it is not and the importance of appropriate instruction and remediation. Request a Simulation
Complete the TEA Dyslexia Module: The training module is available for all HISD faculty and staff at TEA Dyslexia Module.
Raise awareness by sharing morning announcements each day during Dyslexia Awareness Month. See more at Dyslexia Awareness Announcements.